COVID-Friendly Winter Activities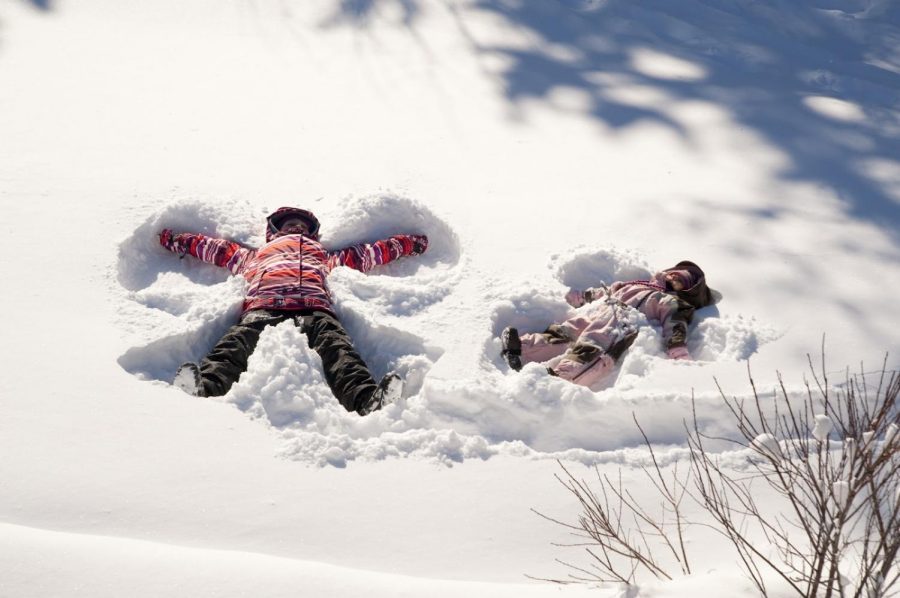 The above-average November temperatures have certainly been favorable, allowing many people to continue enjoying safe, outdoor activities during the pandemic.  However, as winter quickly approaches, many people will have to look for new COVID-friendly activities to stay entertained during the colder months.  Upon initial thought, the options may seem limited, but there are actually plenty of indoor and outdoor COVID-friendly activities to try this winter.  
If the weather is permitting and you are willing to endure the cold temperatures, there are many outdoor winter activities that are COVID-friendly and entertaining.  Skiing, sledding, or snowboarding are great options to consider if you want to get active and spend a few hours outside.  You can easily practice social distancing when participating in these activities, and wearing a mask will not only keep you safe, but also keep you warm! More relaxed activities can be done in your own backyard.  If there is snow, you could build a snowman or get your family members involved in a snowball fight.  If there is no snow, you could always sit outside with a cup of hot cocoa, tea, or coffee and enjoy the cool temperatures while listening to music, reading a book, or streaming your favorite TV show.  
For those who prefer to be indoors and warm, there are plenty of COVID-friendly options to stay entertained.  Consider taking on a new hobby such as painting, knitting, or baking.  Baking in particular is perfect for the holiday season.  If you need an easy gift idea, homemade cookies are perfect for family and friends!  If the culinary arts are not for you, arts such as painting and knitting are also entertaining winter activities.  If you have enough time on your hands, try making a painting or knitting a gift for someone this holiday season!  Another option is to host a movie night.  If you don't have anyone at home to watch a movie with, Disney+ just released a group-watch feature in the U.S.. This feature allows you to invite up to 6 people (all participants must have a Disney+ subscription) to synchronously watch a TV show or movie together.  Therefore, you can have a socially distanced movie night with your friends!
Whether you prefer to go outside or stay inside, there are many ways to stay entertained and safe this winter; from picking up a new hobby or having a virtual movie night with your friends, the opportunities are endless!  Luckily, technology is always improving, allowing us to stay connected with our family and friends.  So get creative: video call your friends and paint together, or step out of your comfort zone and take a ski trip by yourself!  Regardless, this winter can be lots of fun!