Mindfulness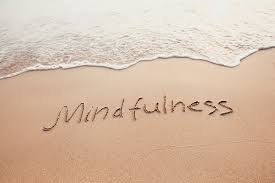 By definition, mindfulness is the quality or state of being conscious or aware of something. In the context of the article, it means being conscious and aware of your habits, and living in the present moment. Anyone can practice mindfulness, which is why in this article I will list some helpful tips that can be easily followed to get you started.
Practice Gratitude. Each morning when you wake up, say a prayer of gratitude, letting the Universe know you are grateful to be here for another day, since not everyone gets that privilege. Expressing gratitude is one of the best ways to change your life as it is the healthiest of all human emotions. The more you feel and express gratitude, the more likely you will attract even more things to express gratitude for.
Eating. Before eating any snack or meal, say thank you to the food for being able to nourish your body, and say thank you to the Universe for allowing you to have access to this food, because not everyone has that luxury.
Active Meditation. As you're going about your day doing random tasks, practice deep breathing. This will help reduce stress levels and help you be more present in the moment.
Getting Dressed. As you get dressed in the morning, think about each of your body parts and thank it for doing what it is supposed to do. For example, thank your eyes for letting you see. It may sound crazy but you are expressing how grateful you are to be a healthy and functioning human being, not everyone has that luxury.
Spend Time In Nature. Spending time in nature and connecting to the Mother is good for our health. Go for a walk in the park or walk barefoot in the grass to ground yourself. Walking barefoot on the grass/ ground has its benefits because you are electrically connecting to the source which reduces stress and improves sleep.