Crowd Surges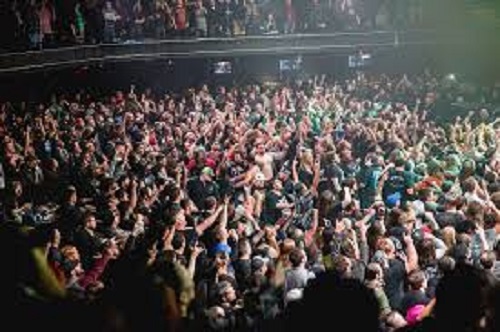 When major events occur, the crowds  tend to gather together in large groups.
There have been numerous crowd surges at a variety of different events over the years.  Crowd rushes can be dangerous resulting  in serious injuries or even death.  When attending a concert or sporting event much like these, many people become very nervous of being  close to so many people.
As a result, the main attraction of the event can cause significant tension between themselves and others.  Another issue that I believe plays  a strong role in surges like this can be anxiety episodes.  Many people will be panicking or at loss for breath which can lead to passing out in the crowd and getting tumbled over and being pushed around, much like what had happened at the Astroworld concert.
During the Astroworld concert many  were taken back by the news and were shocked by what they had heard. During this disaster, eight lives were lost along with hundreds of others who were injured. Travis Scott fans are very disappointed in him, and many fans are claiming he didn't take enough accountability for his actions.
Many others disagree and say that what had taken place on this day is not his fault and he doesn't deserve to be blamed for this. Many have conflicted feelings and different views on a sensitive subject like this.
There are many other tragedies, like the Astroworld incident, that have happened over the years. On  December 3,1979 eleven people were killed at the start of a Who concert, as thousands of fans rushed to enter the concert due to festival seating.
There was another event that had occured that had resulted in 66 deaths. This had taken place as fans were leaving UEFA Cup match in the Netherlands. Fans were rushing out in big crowds which lead to many deaths that day.
However, there may also be crowd surges that do not occur at sporting events or concerts. On September 24, 2015 for example, there were about 2,411 people who had died as they were being crushed during the hajj in Saudi Arabia.