Idaho Murder Case Part 2: Solved?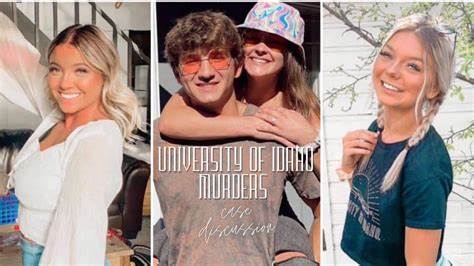 At the end of 2022, The Clarion wrote an article about the Idaho murders that took place on November 13.
At the time, the police kept information classified to keep the suspect from believing they were close to solving the case. Now that the suspect, Brian Kohberger, has been arrested, a 19-page affidavit was released, which includes critical evidence.
Brian Kohberger was a Ph.D. student at Washington State University studying criminology. The police arrested Kohberger at his family's home in Albrightsville, Pennsylvania. This arrest came seven weeks after the death of Idaho students Kaylee Goncalves, Madison Mogen, Xana Kernodle, and Ethan Chapin.
First, an essential piece of evidence would be the knife sheath left "laying on the bed." The police found that the DNA from the trash of Kohberger's family's home matched the DNA found on the knife sheath. The suspect "likely planned and prepared for the attack," although he made a "rookie mistake." He left the knife sheath at the crime scene, most likely due to a decrease in his attention to detail.
One of the surviving roommates has claimed to have seen a man enter the house dressed all in black and a mask. She heard a male voice saying, "It's Ok, I'm going to help you." As the man walked past her, she was "frozen in shock" and observed his physical traits: a height of around 5′ 10″, leaner, athletic build, and bushy eyebrows. She did not recognize the man and locked herself in her room.
After viewing surveillance cameras, authorities identified a white Hyundai Elantra. This vehicle was seen near the home where the deaths took place. The officers at Washington State University found the white Elantra, and it registered back to Kohberger. Information from his driver's license aligned with the descriptions provided by the surviving roommate. The Monroe County police found the white Elantra at Kohberger's parents' house in Pennsylvania. Five days after the killings, Kohberger received his new license plate.
Since June 2022, according to documentation, Kohberger's phone has been near the victims' home 12 times. His phone records have also revealed that he was near the crime scene in the span of 9:12 am and 9:21 am. Kohberger had also applied for a position at the Pullman Police Department in the fall of 2022.
While much information about the Idaho murders has come out, several questions remain unsolved. Many cannot understand why the roommate who witnessed the killer did not call 911 and why she and the other surviving roommate were not victims. The motive of Kohberger, the murder weapon, and the suspect's relation to the victims has not yet been determined. The Clarion hopes for all of this information to come out soon!
Source of information:
Key takeaways from court documents in case against Bryan Kohberger and some questions that remain | CNN