Buy Slides to Support HHS Class of 2021!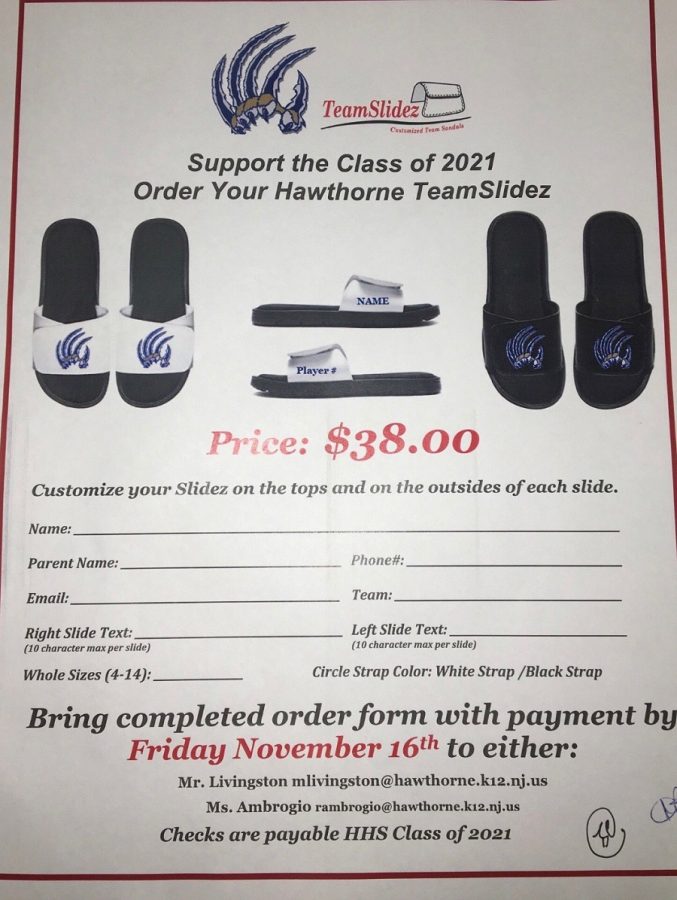 This fall the Hawthorne High School sophomore class are very excited to announce that they are selling slides.
The slides come in both blue and white. They are made of memory foam and customizable for no extra cost! On top of each slide there is a bear claw and they come in sizes 4-14. They are $38 which may seem a little steep, but they are about the same price as name-brand memory foam slides. They are perfect for sports and also great to wear when you are on the go.
The sophomores are the first class to ever sell slides, so now is your chance to buy your very own HHS slides. See a sophomore, Mr. Livingston, or Ms. Ambrogio if you are interested!