Event/Fundraiser: Teacher Sumo Wrestling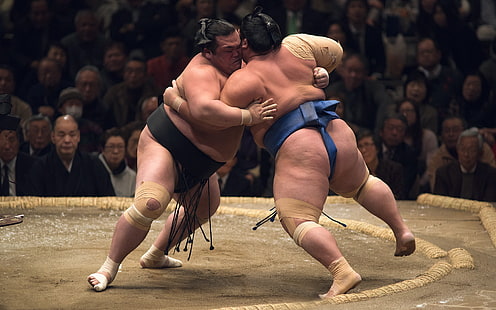 A little taste of Japanese culture will be coming to Hawthorne High School next Fall! Get ready to see your favorite teachers participating in sumo wrestling matches (against each other!) as a fundraiser for the Class of 2027.
Ms. Jill Hackett, English teacher and advisor to class of 2027, arranged the event to raise money for her class, but most importantly, to simply have fun.
"We looked at several options for a fundraiser," stated Hackett, "and so many of them are just, well, tired. I wanted something new and exciting…and that's when the idea hit me."
Hackett was then able to contact world renown sumo wrestling coach Ōsunaarashi Kintarō. Kintarō loved the idea of helping students and immediately agreed to come to HHS.
"He is just darling," said Hackett of Kintarō, "…on his first visit he loved the school and staff."
The list of teachers who will be participating in the matches is being kept hush hush for now. The unveiling of the list will be done during the first pep rally of the 2023-2024 school year.
"That will be my honor," says Mr. Art Mazzacca, assistant principal and athletic director here at HHS, "…this is going to be a big moment. The band will be playing, the students will be cheering…and one by one the teacher/sumo wrestlers will enter the gym as their names are called. I am getting goosebumps right now just thinking about it."
Mazzacca added that all participating teachers will begin training this summer.
The fundraiser will happen this fall. More information will follow.