Keystone Club Conference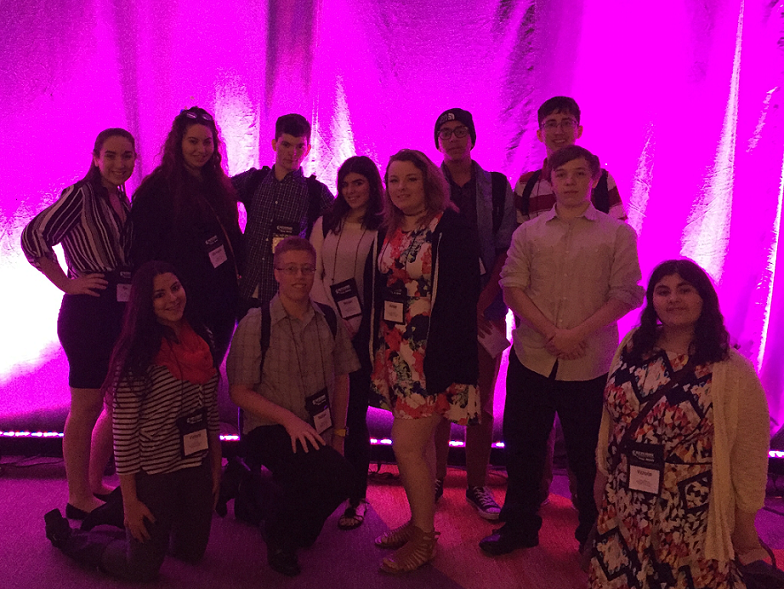 On March 17-20, eleven students went to represent the Hawthorne and North Haledon Keystone group of the Boys and Girls Club at the National Conference in Dallas, Texas. These students have worked hard for this opportunity, volunteering for many hours and giving back to our community at the different events Keystone does and getting volunteer hours of over 250.
The first day started off with registration while the various clubs from around the United States and some even from across the globe, came. When the general session started, all the Keystone groups were welcomed to the conference and were encouraged to talk about some of the events planned. Then there were motivational speeches from the Youth of the Year, the president of the Boys and Girls Club, Jim Clark, the Vice President of Boys and Girls club, Damon Williams, and Blackish star Yara Shahidi. Then the night of fun started with various sports activities like kickball and ultimate frisbee. There were also many St.Patrick's day events planned as well such as Irish Step dance lessons, and a green themed costume contest.
The second day started off with another general session, this time talking about future readiness. Then more sessions started and the first batch of sessions had to do with healthy lifestyles, testing, and civic issues. After lunch, a new session was held concerning general keystone tracks, such as recruitment, national project, and teen outreach. After that session ended a new one started, but this time it was more fun based, with such things as improv, fashion, gaming, and robotics. Then later were the awards for some Keystone groups, then the night of fun started up once again.
The last day of the conference started with another general session this one being about passion and motivation, then the super sessions started. These sessions varied from future readiness to social entrepreneurship. Then after the lunch break the final general session started talking about personal brand and to wish everyone a farewell, then everyone went to Six Flags to celebrate the end of the conference.
I asked a fellow Keystoner, Luis Mendoza what he thought about the conference and he said, "It was fun, informative, and interesting."
Maggie Kastas, Keystone adviser, added,  "As a Keystone advisor, I look at our conferences as a moment in time where my group can relax and be teens. They also have the opportunity to meet some amazing teens from across the country."