St. Anthony's Feast: Almost Here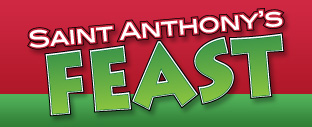 As many of you know every June for the past 38 years St.Anthony's Church has a feast. St. Anthony's is located at 276 Diamond Bridge  Ave in Hawthorne. The feast is June 6-June 9.

Food is served every night rain or shine. There's gyros, pizza, eggplant parmigiana, sausage and peppers, hot dogs, paninis, hamburgers, pulled pork, meatball sandwiches, calzones, cheese steak sandwiches, French Fries, baked ziti and lots more. After you have dinner, you can have  baked cakes, ice cream, cookies, sherbet, and everyone's favorite dessert at the feast Zeppoles.

There's adult rides and kiddie rides. There are even games that requires skill. You can save money and buy discounted ride tickets now.  $25 per sheet (30 tickets). If you want to buy tickets now call Tiffany Della Croce at 862-324-4924. Discounted ride  tickets are available until the morning of Wednesday June 6.

Feast times:
Wednesday June 6,2018 6:00PM-10:00PM
Thursday June 7, 2018 6:00PM-10:00PM
Friday June 8,2018 6:00PM-11:00PM
Saturday June 9,2018 5:00PM-11:00PM