Surviving a 50-Foot Fall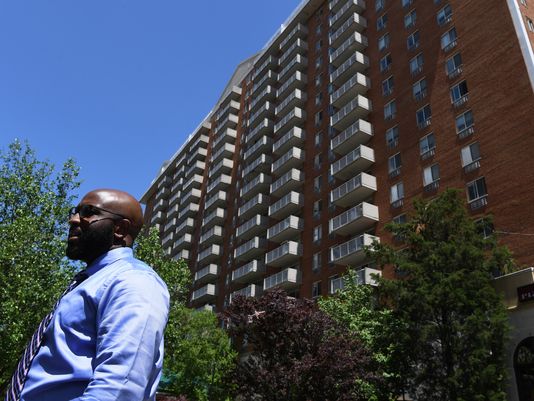 An eleven year old boy plummeted off of a seventh floor balcony in Hackensack this Wednesday.
He is said to have fallen about 50 feet onto the roof of a nearby restaurant, which helped to break his fall. The fifth-grader was taken to Hackensack University Medical Center, which is just down the street from where he had fallen: he is currently in stable condition.
The unidentified boy suffered a broken nose and pelvis. The head of security said the boy was conscious after falling off of the apartment building, and was immediately rushed to the hospital. Authorities say he fell around 12:30 pm, at a building near the Excelsior apartment complex on Prospect Avenue in Hackensack.
The cause of the fall is currently undergoing investigation, but there are no obvious problems with the balcony.