Hawthorne Police Officer Dies in the Line Of Duty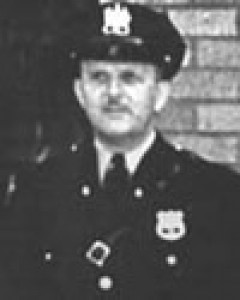 70 years have gone by since Hawthorne had its first and only officer killed in the line of duty.
Patrolman John L. Meyers was on a traffic post and was struck and killed by a vehicle. Officer Meyers was with the police department for only 8 months before this tragic accident.  
Prior to joining the police department Meyers was enlisted in the United States Marines Corps. Hawthorne has dedicated a monument to officer Meyers in the rear of borough hall and Hawthorne has also dedicated Parmelee and McKinley Avenues in honor of Officer Meyers service to the borough of Hawthorne.