National Days in December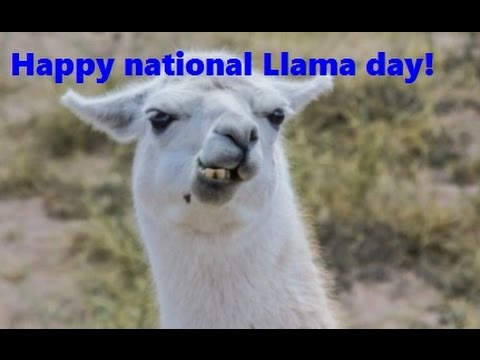 Hang on for a minute...we're trying to find some more stories you might like.
National days are days that are not holidays.  Some of the national days can be completely random and unusual. Here is the list of the 2018 National Days for the month of December in the United States.
Dec 1: National Christmas Lights Day
Dec 2: National Mutt Day
Dec 3: National Disability Day
Dec 4: National Cookie Day
Dec 5: National Repeal Day
Dec 6: National Gazpacho Day
            National Miners Day
Dec 7: National Cotton Candy
            National Letter Writing Day
            National Pearl Harbor Day of Remembrance
Dec 8:  National Brownie Day
Dec 9: National Llama Day
             National Pastry Day
Dec 12: National Ding-A-Ling Day
              National Gingerbread House Day
              National Poinsettia Day
Dec 13: National Horse Day
               National Ice Cream Day
               National Violin Day
               U.S. National Guard Birthday
Dec 14: National Free Shipping Day
              National Monkey Day
              National Salesperson Day
Dec 15: National Cat Herders Day
              National Cupcake Day
              National Wreaths Across America Day
Dec 16: National Chocolate Covered Anything Day
Dec 17: National Maple Syrup Day
Dec 18: Answer The Telephone Like Buddy The Elf Day
Dec 19: National Hard Candy Day
Dec 21:  National Crossword Puzzle Day
                National Ugly Sweater Day
Dec 22: National Short Person Day
               National Cookie Exchange Day
Dec 23: Festivus
Dec 26: National Candy Cane Day
               National Thank You Note Day
Dec 27: National Fruitcake Day
Dec 28: National Call a Friend Day
               National Chocolate Candy Day
Dec 29: Still Need To Do Day
Dec 30: National Bacon Day