Billy's Midway Arcade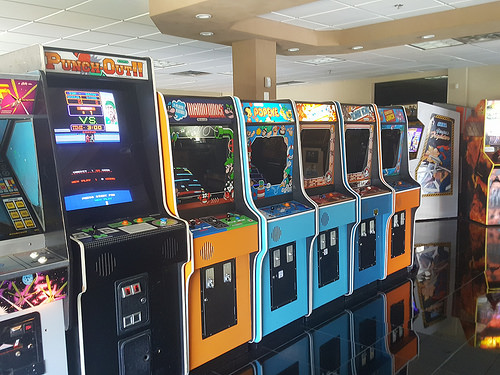 Hang on for a minute...we're trying to find some more stories you might like.
Located at 312 Lafayette Ave in Hawthorne, Billy's Midway Arcade is filled with classic arcade games from the 50's all the way through the 90's.
With over 100 games to choose from, with at least 20+ pinball games and 80 assorted arcade games, the fun never ends. The rate changes depending on how long you would like to play: for half an hour it's $7, an hour it's $10, and for an all day pass it's $25 a pop.
The hours for the arcade are: Sunday – Thursday 12pm to 10pm and on Fridays and Saturdays its 12pm to 12am.
The arcade is filled favorites you can't help but love (like Centipede and Donkey Kong) and even newer games like Mortal Kombat 2 and Prisoners of War. The games are never ending and there are more to come so stop by Billy's Midway Arcade and if you have any questions or concerns contact them.
Call at (973) 304- 4530, or go online to facebook: Billy's Midway and on Instagram: @billysmidway.