Bear Award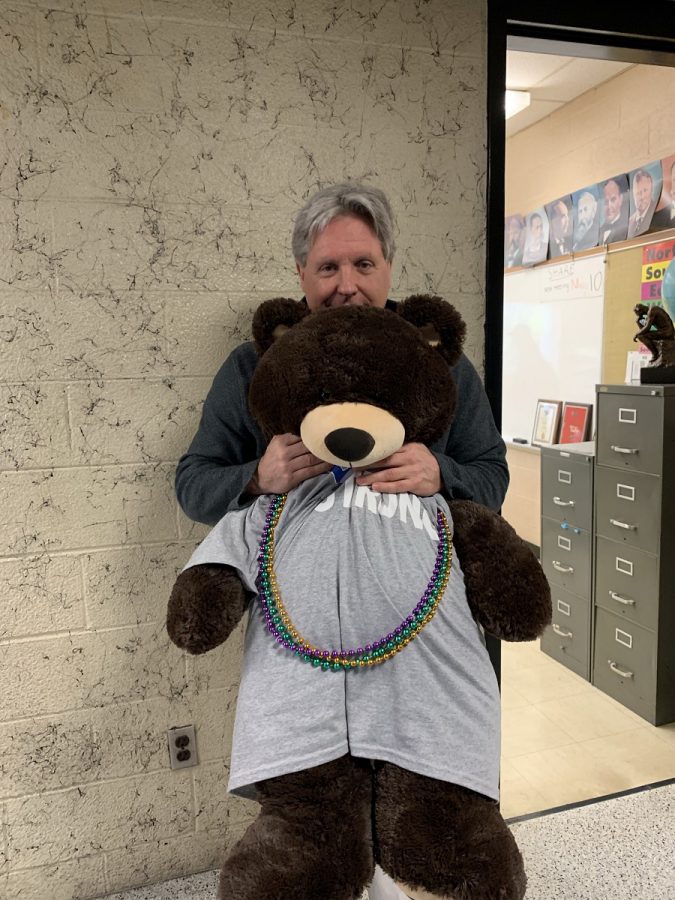 April has concluded and it is now May and we all know what that means. Another month, another Bear Award winner.
This month's winner is History teacher Mr. Ward, so once again the bear is getting a new home.
The bear was previously located in Ms. Clifford's room, but is now going back into a history classroom. We here at The Clarion want to say congratulations to Mr. Ward.
There is only one Bear Award left before the year is over. If you want to see your favorite teacher win the Bear Award, vote on the high school website under quick links to cast your vote.