Help The Ecology Club!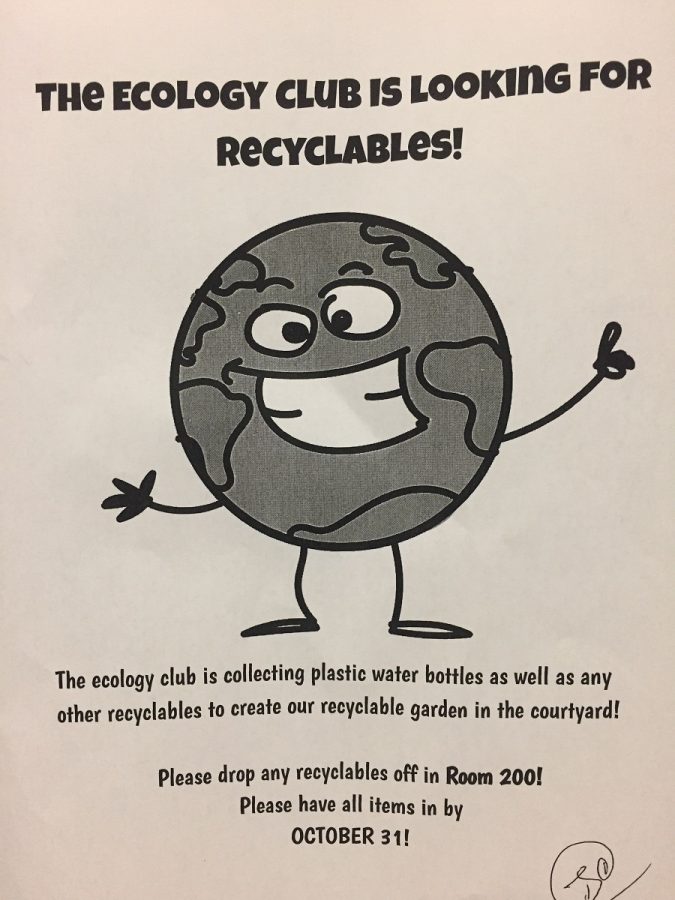 The Ecology Club needs everyone's help this year!
The club is creating a garden project in the courtyard consisting of used plastic water bottles, and other recyclable items.
If you have any plastic water bottles PLEASE DONATE!
The garden will be fully recycled and the sooner you donate the sooner we can all enjoy it! All donations should be brought to Room 200, by Halloween (October 31).