Legend of the Rock: Who is Henry "Hank" Van Ry?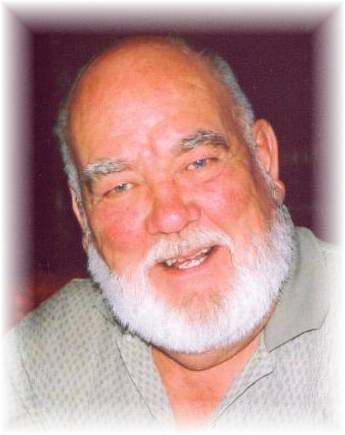 Have you seen the rock outside the school? The one under the left-hand side tree on the front lawn? There's plenty of rocks to go around I'm sure, but this rock is special. Why? Well for one it's quite large. One may even be inclined to refer to it as a miniature boulder depending on what one's standards are for what separates a boulder from a regular rock, but I digress – I'll leave that debate to the geologists and general rock enthusiasts qualified enough to have it.
There's more to this rock than meets the eye at first glance, for this rock…has a name. Its name is Henry "Hank" Van Ry. Rolls right off the tongue doesn't it? Name aside, what truly tickles my fancy about this rock, however, is it even graduated from Hawthorne High School! Can you believe it? In 1918 no less!
This rock graduated from the Hawthorne High School the same year the First World War was still raging on in Europe and the Spanish Flu kicked into high gear, indiscriminately infecting and killing millions. What a fascinating specimen, to have gone to school in Hawthorne during perhaps the worst time to be alive within the past few centuries.
Yet, perhaps it's rather inappropriate to say "specimen", as this rock is actually just a normal rock; A testament to what was once a normal human being. While I'd certainly be elated to tell you that we have a Disney-like sentient object in our midst, something like that is unfortunately just not part of our boring and drab reality.
The question that now remains to be begged is one I will hopefully be able to answer. Just who exactly is Henry "Hank" Van Ry?
As my investigation into the life and times of Henry unfolded I found it more difficult than I had originally anticipated to research this particular fellow. Despite my best efforts using the resources available to me, I couldn't find a single shred of evidence that showed Henry actually ever went to school in Hawthorne. There were multiple websites that had reliable records of previous HHS alumni, but there were no entries whatsoever for any individuals part of the Class of 1918 let alone for Henry himself.
Further compounding my confusion, I don't think HHS even existed in the 1910's. Wasn't it built in the 1920's or 1930's? The earliest "Class of" records I could find for Hawthorne are from 1925, and the earliest yearbook I could find was from 1935 – both well after 1918.
The simple thing to do next would be to research when HHS was built in the first place to see if it existed in 1918, but to my dismay that information is simply not available online either. Not kidding, not even the HHS Wikipedia entry lists when the school was built. How could that be? Wikipedia has everything!
So did Henry actually graduate from HHS? Perhaps he graduated in Hawthorne, but before HHS was built? But in that case, where in the town did he go for his High School years? Is it possible he didn't even go to school in Hawthorne, and the "Class of 1918" is simply a reference to the year he graduated regardless of where he actually went to school?
I can't say Henry didn't graduate in Hawthorne, but I can't say he did either. This is very much a desperate "I have no idea" situation. In the scenario that Henry didn't even go to school in Hawthorne however, why does he have a plaque outside the school? Heck, if he DID go to school in Hawthorne, what's with the plaque? It's not like I'm going to get my own personal rock after I graduate.
With my investigation hitting a dead-end I stopped trying to dig through HHS alumni and yearbook records and did the last thing I thought I could given the circumstances. I slammed his full name into the Google search bar and hit the enter button. If this couldn't lead me to Henry, what could?
While we have had some notable figures graduate from HHS, (most notably Blondie) Henry certainly wasn't a national celebrity. If he was I'm sure this investigation into who he was would be much shorter. Yet by simply searching for Henry "Hank" Van Ry I got a single result for the man I was looking for. It was an obituary on the Browning-Forshay Funeral Home website for a one Henry Van Ry.
The Browning-Forshay Funeral Home is in Hawthorne so that checks out. The obituary for Henry also lists him as being born in 1900, conclusively showing me that this is without a doubt the Henry I have been looking for. If he was born in 1900 he would graduate with the class of 1918, just as the rock says so. Pulling from his online obituary, I could finally learn about the legend of the name on the rock
While I was hoping it would be  otherwise, there was still no information on where Henry went to school, so whether or not Henry actually graduated in Hawthorne is still a mystery. Regardless, Henry appears to be quite the accomplished man in the town of Hawthorne. Henry was:
A milkman in Hawthorne and surrounding towns for nearly twenty years
Office manager of the Hawthorne Department of Public Works
A choir member of St. Clement's Episcopal Church
The former president of the Roosevelt Elementary School PTA
The former president of the Hawthorne High School PTO
Treasurer of the "Hawthorne Booster Club"
Hawthorne city councilman, serving until 2001
Member of the Hawthorne chapter of the Passaic County Republican League
President of the Hawthorne Board of Education
I see now that it doesn't matter if Henry really went to school in Hawthorne in not. He devoted decades and decades to serving the people of Hawthorne in various positions, especially when it came to Hawthorne's public schools. Henry passed away in 2005 at the ripe old age of 105. What a life well lived!