Holiday Gift Ideas for Family and Friends 2020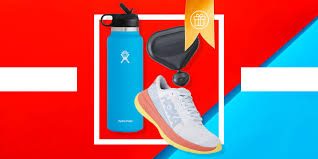 The holiday season will look quite different this year; we can expect record numbers of people to use online shopping as their primary method of gift-buying in order to avoid crowds and stay safe.  However, shipping times have increased due to COVID:  there are high demands for shipping and fewer workers to package and deliver orders.  Therefore, if we want our gifts to arrive on time, we will have to start placing our orders now.  Finding a thoughtful gift in a short period of time can be difficult, so here we'll look at some thoughtful and affordable gift ideas that your family and friends will love.  
For siblings and friends, consider buying some practical tech accessories.  Portable bluetooth speakers, changers, and AirPod cases are guaranteed to get used.  These accessories also come in a variety of styles, so you can add personal flair that will show your recipient that thought was put into their gift.  Consider buying a portable speaker or charger in the favorite color, or an AirPod case that is themed after their favorite TV show or musical artist!  
If your siblings and friends already have enough tech accessories, food is the way to go.  If you want to follow this season's holiday treat trend, consider gifting hot chocolate bombs.  Hot chocolate bombs were recently popularized by the social media app, Tik Tok, and have since taken the internet by storm.  How chocolate bombs function similarly to bath bombs; hot chocolate bombs have a chocolate, spherical outer shell which is filled with hot chocolate powder, marshmallows, and sometimes holiday themed sprinkles.  When the hot chocolate bomb is placed into hot milk, the outer shell of the bomb melts and eventually breaks apart, releasing the marshmallows, powder, and sprinkles into your mug, creating a festive cup of hot chocolate.  Hot chocolate bombs can be purchased in some stores, however, many people are choosing to make their own.  By making your own, you can customize them to your gift recipient's liking, not to mention it's very inexpensive!
For your mom, aunt, or grandma, a beauty gift set makes a great gift.  Just about every beauty brand launches gift sets for the holiday season, so the options are endless.  You can find any type of gift set at any price range.  Face masks, makeup, skincare, and scented lotions will be appreciated by any wellness lover.  If cosmetics don't seem appealing, consider some cosy accessories.  Slippers, robes, pajamas and candles are guaranteed to be used, making them safe gift options.  These too, can be personalized.  Buy them in your recipient's favorite color (or scent if you choose to buy a candle) to show that you put thought into their gift.  
If you're shopping for your dad, uncle, or grandpa, consider buying puzzles or a multiplayer game.  These may seem boring at first, but the point of buying a game is to play it with your recipient.  Therefore, you can create memories with them and use the gift throughout the year.  If you won't be seeing your recipient often throughout the year, tech is once again a safe gift.  Portable speakers and chargers are guaranteed to be used and can be personalized for your recipient.  If your recipient is always on the go, an insulated mug is another practical option.  
The holiday season is quickly approaching, so place your orders now!  These simple, practical gifts are sure to be enjoyed by your family and friends.  Just remember, think about what your recipient likes, and personalize the gift for them!  Have a safe and happy holiday season!