Dog reunited after house fire was alone for two weeks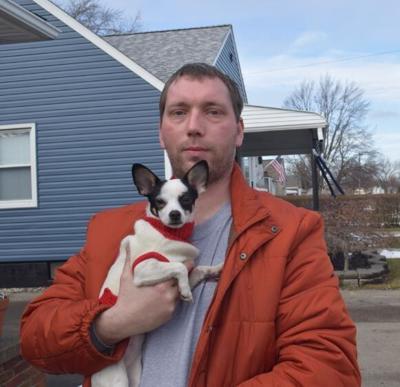 As Fox News reported, Dino Rasera lost everything when a fire destroyed his apartment.
Before the fire Rasera lived in the apartment with his dad, his dad's dog Ivy, and his dog Marble. Rasera's dad and his dog Ivy, were able to get out of the building. Unfortunately, Marble,a one year old chihuahua wasn't with them. She had bolted out of the apartment when the door was open unnoticed by any resident. He said the moment he went out of the burning building he screamed Marble's name, but he couldn't find her.
After a few days he lost hope and came to terms that Marble was gone. Later, he had a dream about Marble running about his yard and at that moment he realized he could not give up hope. Rasera started posting on social media asking people to help him find Marble. Two weeks later, someone happened to see Marble standing in the window of Rasera's burned-out third floor apartment. The man posted a picture of Marble on a local Facebook group asking if anyone knew to whom she belonged. Soon after his phone was filled with texts and calls letting him know that Marble was okay and safe.
Now Marble is safe and back at home with Rasera all thanks to a little help from his social media friends.