Hawthorne Fire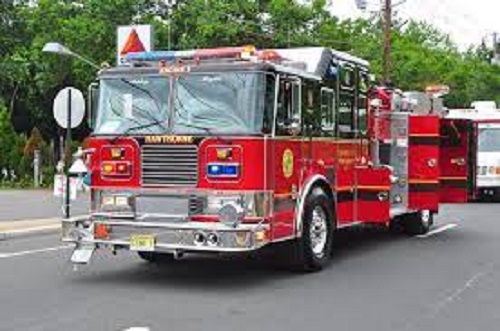 The three-alarm fire occurred on Wednesday November 3, 2021 on Buena Vista Avenue.
It took awhile for the Hawthorne Fire Department to get the fire under control. The fire was quite big. Thankfully no one was injured, said Hawthorne Fire Chief Joseph Speranza. 
The fire began in the attic of the house, which was very badly damaged. According to the Fire Chief the house's electrical meter failed which also started a fire in the basement. Neighbors were alerted by the fire around 10 a.m. . 
The roof was heavily damaged. The home next door was also affected by the fire, all exterior damage. The man who lived on the first floor didn't even know about the fire until a police officer knocked on his door. The neighbors stood outside watching the fire and the firefighters doing their job. Thankfully they were there to tell him and no one was injured. 
The fire took awhile for the firefighters to put out: before 1 p.m. the fire was over. 
The firefighters had to watch the house for a couple of hours to make sure that the fire didn't restart. It wasn't only the Hawthorne FD that responded to the fire. Wycoff, Haledon, North Haledon, Paterson, Fairlawn, Glen Rock, and Prospect Park fire departments also responded.
The Passaic County Sheriff's Office and fire coordinator was also at the fire.