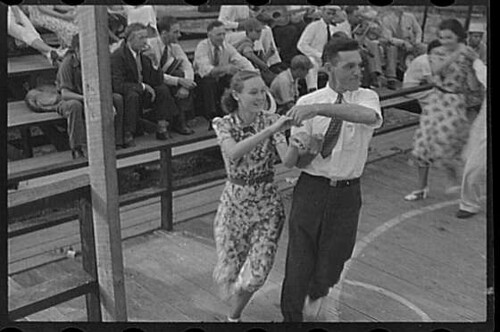 Do you like to dance? The students of Hawthorne High School used to! Back when Allison King was still teaching (see other article for more on him), between the 1940s-1960s, Hawthorne High School used to have music playing in the gymnasium for students to enjoy!
During lunch, which was during different periods and times for each grade, the gym would be open to dance for a few hours each day. It was so popular, even kids from other school districts were taking buses over to our high school just to dance a bit! The best part is that we still have the jukebox from the gym, now in the school library. 
Speaking of dancing, did you know our annual student Holiday Dance wasn't always held at high end dining spots like Macaluso's? Back in the first few decades of the school's operation, the dance was held in the massive gym! It would be decorated with holiday themes and a MASSIVE Christmas tree was placed in the center of the gym. Music would play, food and drinks were served, and hundreds would pour into the gym to dance the night away.
Sadly, this tradition was stopped a while ago for cost reasons and faculty/chaperone shortages. Another reason is that newer, bigger places were found to host the dances instead, cutting down on time and money for decorations. Nowadays, the gym is really just used for sports after school in the winter.
Let's bring back the dancing!