Media Arts I Logo Project
The Media Arts I st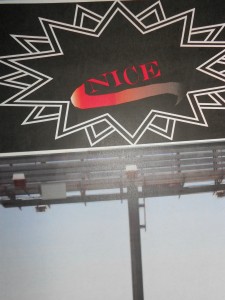 udents completed on a logo re-design project on January 11, 2012 using Adobe Illustrator to work on this project. The students had to choose either a well-known logo or one that needs some recognition.
The students had to explain the history of their logos, how they were developed, and when they were developed.
The students also had to know who created their logos and why it changed from when it was made to present day. They also had to tell why they chose the logo they worked on.
Finally, students had to re-design the logos and put them on two different things like a billboard,sign, truck, shopping bag, t-shirt, envelope, storyboard, or magazine ad.