Creative Writing Club Attends Author Presentation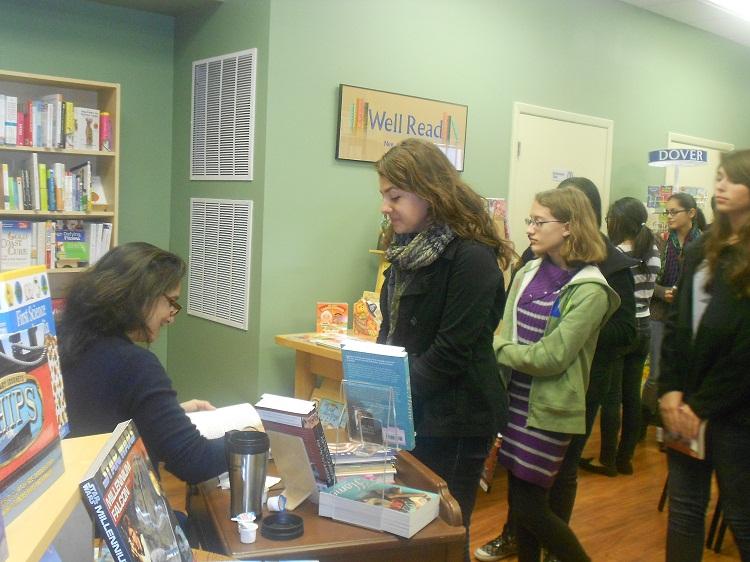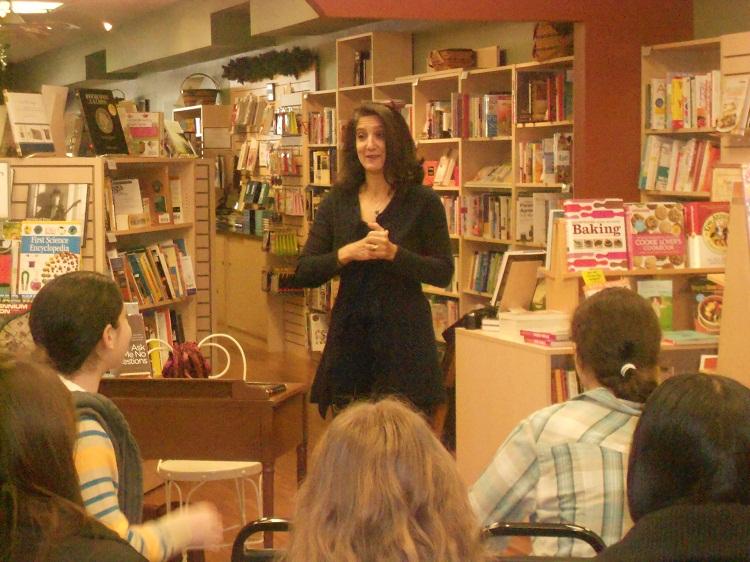 Hawthorne High School's Creative Writing Club met Marina Budhos, author of
Ask Me No Questions,
on a field trip to Well Read New and Used Books on November 14, 2012.
Budhos shared her inspiration for
Ask Me No Questions
. She said that she saw children on the streets of Queens, where she grew up, struggling to fit in with the American culture. She spoke to a lot of immigrant girls, especially of the Muslim belief, and realized no one was paying attention to the struggles they were facing in the U.S. "These girls were fascinating to me," Budhos stated.
After the events of 9/11, Budhos picked up a newspaper and saw an article about Muslim girls and their families who were forced to run to the Canadian border. They had been stranded at the border, uncertain of what to do. Budhos said, "That's my opening. …I am going to write a novel about this."
Budhos also talked about her first nonfiction book about immigrants. Budhos said, "A number of years ago, I wrote this book:
Remixed: Conversations with Immigrant Teenagers,
and I am someone who, in terms of interests, goes back and forth between fiction and nonfiction. Very often my fictional ideas sometimes start as something real or something nonfictional. There was a time when I worked as a journalist, and so I was really thinking about ideas in that way. So, this was a nonfiction book I wrote, which was about immigrant teenagers from all over the world and what their experiences were coming to the U.S."
She explained her connection to the stories about immigration with a little background about her family. With her father being Indian and her mother having Russian parents, Budhos was surrounded by family members who came to America as immigrants.
At the end of the informational presentation, Budho autographed books for the members of the Creative Writing Club. Budhos's books are available at Well Read New and Used Books, and her book
Ask Me No Questions
can now be found in the HHS Media Center.