New Elective Courses for 2013-2014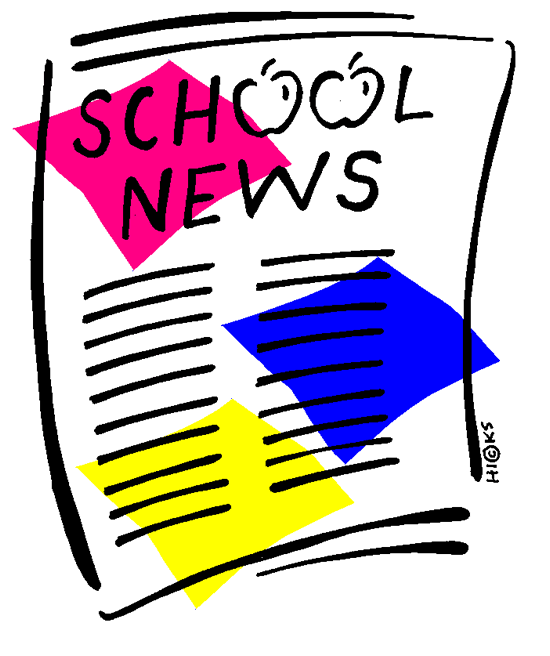 Hawthorne High School has added 25 new elective courses for the 2013-2014 school year, according to principal Barry Cohen and guidance director Jennifer Basilone.
At an assembly for all freshmen, sophomores, and juniors on February 26, 2013, Cohen and Basilone gave a detailed PowerPoint presentation on next year's schedule. Cohen explained that with this new schedule students will take eight classes a day instead of seven, so HHS has added 25 more elective courses to the curriculum to fill in these new time slots.
New electives have been added to the art, English, music, PE, science, social studies, world language, and technology departments. The new electives, which can be found below, include many classes that students are excited about such as Sports Medicine and Study of Film. Cohen added that HHS now also has electives focusing on the fields of culinary arts and the law.
Vice-principal, Dario Sforza, states that HHS will be piloting online virtual education courses within the science, technology and world language departments. Depending on enrollment, the administration expects to offer AP Spanish, which will give students the possibility of earning college credits. Online courses are also being offered in Engineering Principles as well as Engineering for Sustainable Energy, which will be science electives offered concurrently with AP Physics. In addition, HHS will offer the online technology elective Drafting with AutoCAD. These courses will be a part of the STEM (Science, Technology, Engineering & Math) Career Pathway Pilot for the 2013-2014 school year.
Cohen added that juniors would have the privilege to participate in the Structured Learning Experience (SLE) program, which is a work-study program that allows students to leave school early to go to work in apprenticeship-like jobs to learn specific skills. This program currently is offered only to seniors.
These new electives have many advantages in preparing HHS students for college and careers. Basilone and the other members of the guidance department have set up career pathways in which students pick classes that will help them plan for their future. For example, a student thinking about becoming a police officer would be placed in the class "Introduction to Criminal Justice." Basilone added that having more electives give students the opportunity to take more classes that they are interested in.
Cohen states that the new electives will give students an advantage in the college application process because of the abundant amount of credits they will receive during their time at Hawthorne High School.
To meet the demand of these new classes, Sforza told students that HHS will hire new staff. He also added in the other schools he has been at have had similar schedules, and he says this will prepare students for a better college environment.
Basilone says that over the next few weeks, guidance counselors will be meeting with students to make their course selections for next year. Students also can set up a meeting with their guidance counselors to ask any questions they may have.
On the high school website, the Curriculum tab gives a full listing of all courses and a brief description of each; the new electives can be found within the full curriculum guide.
An abridged version of this list, stating the new electives only, is as follows:
 Hawthorne High School
2013-2014 New Electives, Returning Courses, Title Changes and Deletions
Art Electives
Art of Videography – 5 Credits, Grades 10-12
Media Arts III Honors – 5 Credits with honors weight, Grades 11-12, Pre-Req: Media Arts I & II
Non-Traditional Media – 5 Credits, Grades 9-12
Package Design/Branding – 5 Credits, Grades 10-12, Pre-Req: Media Arts I
Studio Art Honors – 5 Credits with honors weight, Grades 11-12, Pre-Req: Studio Art & Intermediate Art
Formally Art III
 English Electives
Study of Film – 5 Credits, Grades 9-12
Journalism III – 5 Credits, Grade 12, Pre-Req: Journalism I & II
Family and Consumer Science Elective
Culinary Arts – 5 Credits, Grades 9-12
Music Electives
Guitar I/Guitar II – 2.5 Credits Each, Grades 9-12
Music Theory I/Music Theory II – 2.5 Credits Each, Grades 9-12
AP Music Theory – 5 Credits with AP weight, Grades 11-12, Pre-Req: Music Theory I & II or Band Instruction or Chorus)
Returning Course:
Chorus – 5 Credits, Grades 9-12
PE Electives
Coaching Principles/Healthy Choices for Today's Athletes – 2.5 Credits Each, Grades 10-12
Sports Medicine – 5 Credits, Grades 10-12, Pre-Req: Bio CP
Science Electives
Anatomy and Physiology – 5 Credits, Grades 11-12, Pre-Req: Bio CP & Chem CP
Astrochemistry – 5 Credits, Grades 11-12, Pre-Req: Bio CP & Chem CP
Foundations of Environmental Science – 5 Credits, Grades 11-12, Pre-Req: Foundations of Bio or Bio CP & Foundations of Chem or Chem CP
Foundations of Forensics – 5 Credits, Grades 10-12, Pre-Req: 2 years of science
Genetics – 5 Credits, Grades 11-12, Pre-Req: Bio CP and Chem CP
Marine Science – 5 Credits, Grades 11-12, Pre-Req: Foundations of Bio or Bio CP & Foundations of Chem or Chem CP
Principles of Animal Behavior – 5 Credits, Grades 10-12, Pre-Req: Foundations of Bio or Bio CP & Foundations of Chem or Chem CP
Science in the Media – 5 Credits, Grades 10-12, Pre-Req: Foundations of Bio or Bio CP & Foundations of Chem or Chem CP
Returning Course:
AP Chemistry – 5 Credits, Grades 11-12, Pre-Req: Bio Honors, Chem Honors, and Algebra I & II
Social Studies/History Electives
American Studies: 1960s-1990s Honors – 5 Credits with honors weight, Grades 11-12, Pre-Req: US History II Honors or AP US II
History of Human Behavior – 5 Credits, Grades 9-12
Introduction to Criminal Justice – 5 Credits, Grades 9-12
Law: Rights and Responsibilities/Legal Issues in the 21st Century – 2.5 Credits Each, Grades 10-12
Pre-AP History – 5 Credits with honors weight, Grade 10, Pre-Req: World History Honors
Technology and Career Electives
Introduction to Careers in Education/Future Teachers – 2.5 Credits Each, Grades 10-12
Marketing in the 21st Century/Sports and Entertainment Marketing – 2.5 Credits Each, Grades 10-12
World Language Electives
AP Italian – 5 Credits with AP weight, Grade 12, Pre-Req: Italian I, II, & III plus a teacher recommendation
AP Spanish – 5 Credits with AP weight, Grade 12, Pre-Req: Italian I, II, & III plus a teacher recommendation
EDUCERE (Online Virtual Education)
Engineering Principles
Engineering for Sustainable Energy
Drafting with AutoCAD
Course Title Changes
Art I → Introduction to Art, 5 Credits
Art II → Intermediate Art, 5 Credits, Pre-Req: Introduction to Art
Art III → Studio Art Honors, 5 Credits with honors weight, Pre-Req: Studio Art & Intermediate Art
HSPA English → Concepts of English 9, 5 Credits
Concepts of English 10, 5 Credits
Concepts of English 11, 5 Credits
HSPA Math → Concepts of Math 9, 5 Credits
Concepts of Math 10, 5 Credits
Concepts of Math 11, 5 Credits
Course Deletions
Americana To American Idol
Astrobiology
Italian V
Music Foundations and Design
Mythology for the Modern World
Science Fiction & Fantasy
Spanish V