Tomorrow's Teachers
Olivia Meier , Community News Editor/Staff Writer
May 3, 2013
Students from Hawthorne High School's Tomorrow's Teachers class, taught by Michael "Mickey" Ennis, shadowed administrative personnel and staff during second period on Wednesday, April 24, 2013 to gain firsthand experience in their future careers. The Tomorrow's Teachers class is studying the multiple roles of school personnel and expected that this assignment would help them see that schools consist of some very important people other than teachers and students.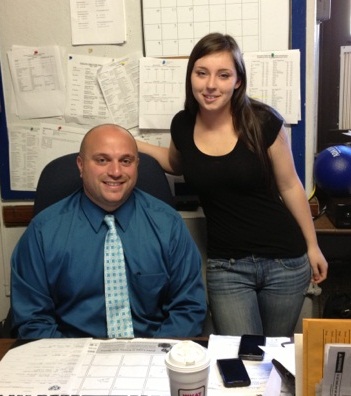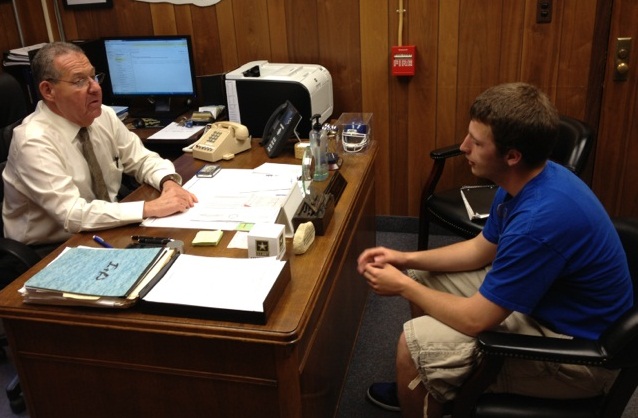 This all-senior class included Caitlin Aguirre shadowing Vice Principal Dario Sforza, Kevin Branagh shadowing Principal Barry Cohen, Partick Cymny shadowing Head of the Guidance Jennifer Basilone, Hayley Dougan shadowing Athletic Director Arthur Mazzacca, Joseph Frascella shadowing Library Media Specialist Theresa DiGeronimo, Ashley Rivera shadowing multiple cafeteria workers, Stefanie Yeung shadowing security guard Al Maas, and Lindsey O'Boyle shadowed School Nurse Anna Graham.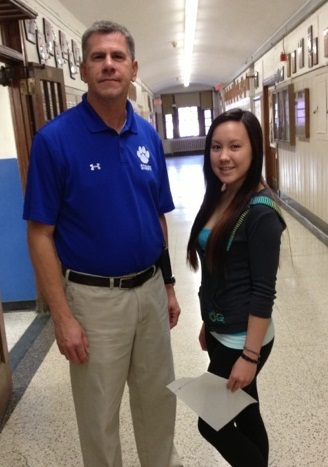 These students spent their time with their assigned HHS staff member interviewing, observing and assisting the staff member in any way that would help the student understand the role played at HHS.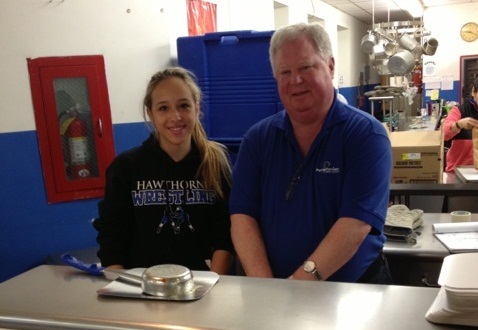 "By "shadowing" some of our school personnel, our students gained insight into the roles and professions of administrators and staff within Hawthorne High School." said Ennis. "We learned about their profession and contributions that they make to our school on a daily basis. Our students reported that this experience was awesome and that they have a new-found respect for the work that these people do."