"Fall into Pink" Homecoming Dance
This year's homecoming dance, held on October 18, 2013, was a great success. The theme of the dance, which was "Fall into Pink," called for a pink apparel dress code, putting a fresh spin on a Hawthorne High School tradition.
Student Council Recording Secretary, Paige Stroh, noted, "People had a good time, and there was a lot of pink. And the DJ rocked!" The DJ to whom she is referring is HHS alum Sal Rametta, who was a hit among the students in attendance.
Danielle Russo, Student Council Advisor, stated, "The feedback from the student body was all positive."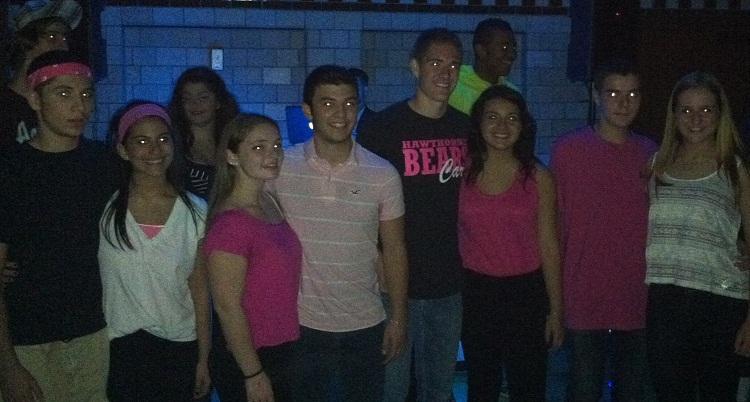 In addition to the pink theme, the night was notable in the crowning of the homecoming court. Winners, who are first nominated and then voted on, were: Jared Chichizola and Madison Michalski, freshmen, as Lord and Lady; Abdullah Elailla and Stephanie Sabatello, sophomores, as Duke and Duchess; Jimmy Baratta and Charlee Marie Ciuba, juniors, as Prince and Princess; and Chase Knepper and Natalie Tousignant, seniors, as King and Queen.
The court was officially crowned the day following the dance at halftime at the Bears homecoming football game.