I Read! Campaign Comes to Hawthorne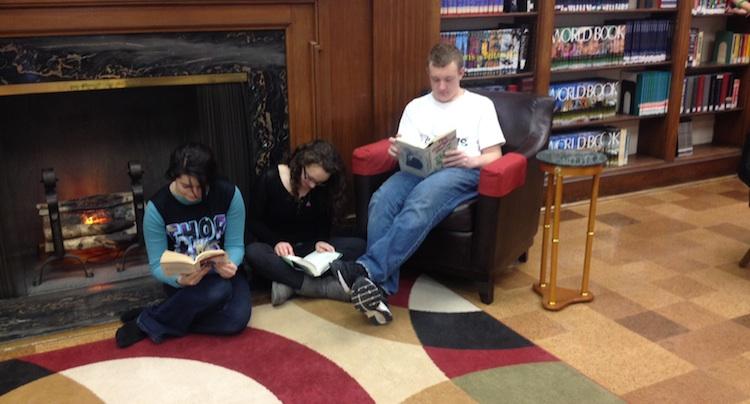 Jessica Layton, Staff Writer
February 27, 2014
"I READ! IS COMING. ARE YOU READY?" If you have seen these signs all around the school, you're probably wondering what they mean. These flyers are building interest in an upcoming, school-based, reading advocacy initiative. Soon, the halls of Hawthorne High School will be decorated with posters advocating reading, as the Library Media Center launches this program titled I Read!
The posters, designed and created by Media Arts students, will feature faculty and students at Hawthorne High School caught in the act of reading. Their purpose?  To encourage and inspire everyone to take a book out of our very own school library.
The I Read! poster program will continue throughout the school year and end in May with a school-wide celebration of books, learning, and reading fun. The program aims to advocate the value of books and encourage reading among students and staff in a fun, accessible way.
Theresa DiGeronimo, Library Media Specialist who is launching the campaign, says she is "looking forward to beginning the program, which will highlight the readers of Hawthorne High School."
HHS freshman and professed avid reader, Hannah Frascella, commented, "The program sounds like a great idea to help spread awareness of the importance of reading."
The photo shoots for the posters began on February 25, 2014. The first 10 students and 10 staff members to sign up will participate for free. All other students and staff members will pay a small fee of $5 to cover the cost of producing the posters. Participants will take home their posters at the end of the school year.   To apply to participate in this campaign, bring your favorite book and see Ms.DiGeronimo in the library.