Chase Knepper: From Student Council President to Future Forensic Psychologist
From Student Council President at Lincoln Middle School to Student Council President at Hawthorne High School, HHS senior Chase Knepper's passion for enriching the lives of others is leading him to a life in forensic psychology, and, hopefully, the FBI.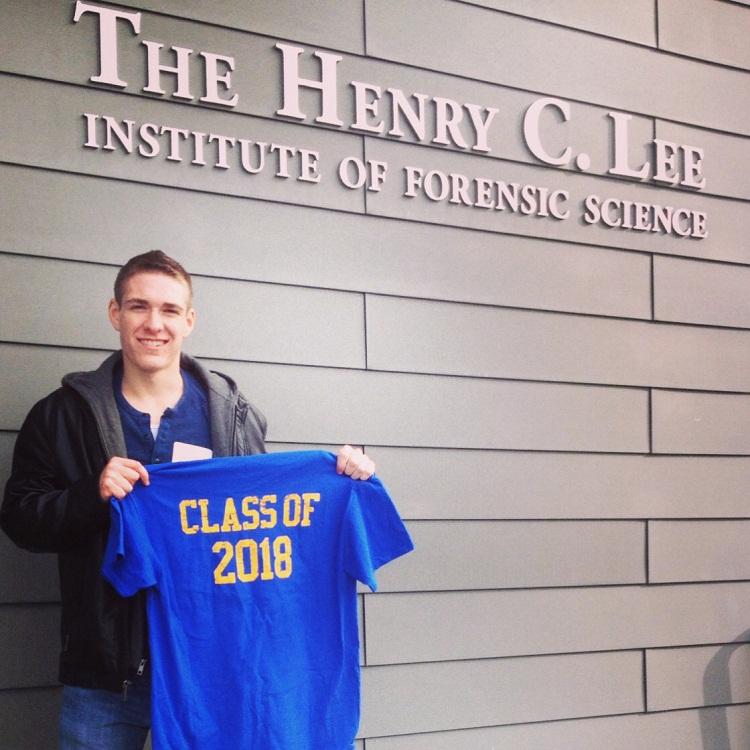 Knepper is on his way to becoming a part of the University of New Haven's (UNH) Class of 2018. While attending UNH, located in West Haven, Connecticut, Knepper plans to major in forensic psychology to achieve his dream of working with the FBI. "[UNH] is a great school for criminal justice, and the FBI looks for graduates from this particular college when they are looking for new employees," said Knepper, when asked why he decided to commit to this school.
Forensic psychology is a mix of Knepper's interests – criminal justice, psychology, law studies, and forensics. Certainly, he is very excited to start this new journey.
Knepper attributes both his time as Student Council President and his time at HHS as sturdy stepping-stones that prepared him for this next step in his life. As Student Council President, Knepper had to develop and show both time management and organization skills that he can now take with him to better himself as a student entering upper-level education. On top of this, Knepper explained, "Being president has taught me how to be more outgoing, put myself out there, and be a better public speaker." He has also learned to value the opinions of others and to see that getting people with varied opinions to work together is extremely rewarding.
Knepper also acknowledged that he would not be the student he is today without HHS. "HHS has prepared me very well," said Knepper. "My advanced placement courses and honors classes have prepared me plenty for the college life." Knepper also credits the new electives, such as Principles of Human Behavior and Criminal Justice, in aiding him in deciding on his major.
Knepper is an active member of the HHS track team. He has been running track since middle school and has been a part of the HHS varsity team since freshman year. His biggest accomplishment is winning Second Team All-League for his 4×400 meter team in 2011 and 2012. Knepper is currently unsure about continuing his track career in college.
Although Knepper has decided to not pursue school politics in college, he plans to use the skills he has developed through these experiences in Hawthorne schools to make new friends, join clubs, and make new memories.