Mr. Barry Cohen's Reflections on HHS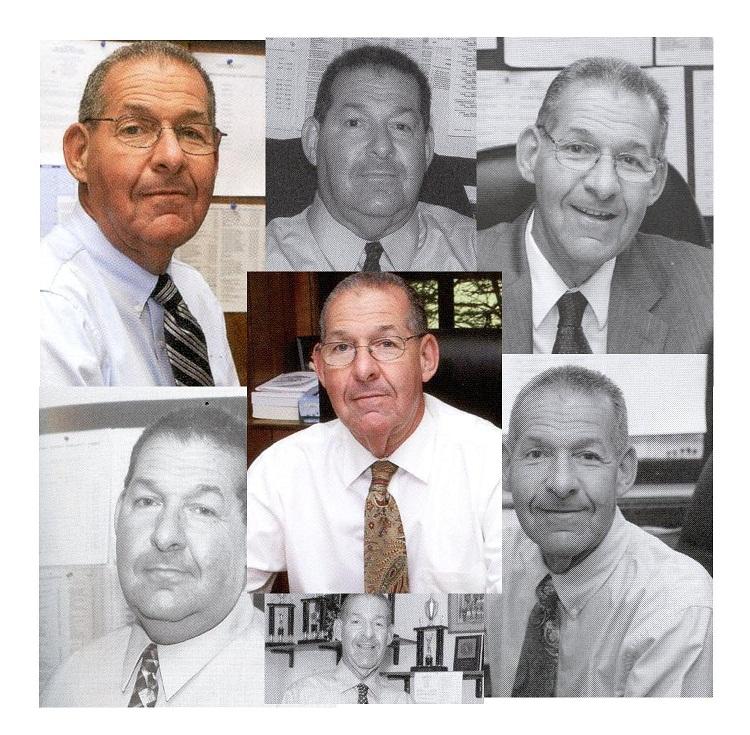 Natalie Tousignant and Leah Matari
April 30, 2014
Hawthorne High School principal and former athletic director, Barry Cohen, will retire on May 1, 2014. After 15 years here, Cohen recalls, "Hawthorne really accepted me early on." This is due in no small part to a leadership style that is full of compassion, understanding, and integrity. Recently, Cohen sat down with members of The Clarion staff to reflect on his time at HHS.
Cohen began his legacy at HHS in 1999 as the athletic director and moved up to the position of vice-principal/athletic director in July 2009. In January 2010, he moved into the principal's seat. Prior to working at HHS, Cohen was the athletic director at Clifford Scott High School in East Orange for 11 years. While his three sons were in middle school through college, Cohen changed careers and worked in sales to be able to spend as much time as possible with his sons, who all followed in his footsteps by entering the field of education . "I really missed education. I like being with people and seeing people; it's always been something I liked doing," Cohen says of his years outside education. In addition to his time spent at Clifford Scott and in sales, Cohen was a baseball coach at Upsala College and Jersey City State.
Throughout his years at HHS, Cohen could not pinpoint one specific favorite memory of his times roaming the halls and fields of the high school. However, he said a few stood out in his mind…
Cohen fondly recalls the occasion when the boys soccer team made the state tournament during the 2010 fall season, and he made the decision to have the whole school get out early and go down to the athletic field to watch the game together. The sense of unity created such a positive energy that it reached beyond the field and into the halls of the high school.
He also reminisced about how he loved the enthusiasm the students had during the 2012-2013 school year when HHS banded together to break the Guinness world record for most people popping bubble wrap simultaneously.
He also expressed that one of his favorite professional achievements and memories is the reconstructed eighth-grade orientation program that now showcases our competitive academic programs as well as the varied opportunities to participate in electives, after-school clubs and sports. He says that the reconstruction of this program is one of his favorite memories because of the impact it has had on HHS, keeping students in district and even bringing back many who had gone to other schools.
As sad as Cohen is to leave, he is proud of what he has been able to accomplish in his time at HHS. One of his proudest accomplishments as principal is the renovation of the Library Media Center. Cohen always knew that the library was a "beautiful [space] with [its] architecture and wood trimming" and believed the library should be and could be "the hub of the school." Over the past two years, Cohen has supported and led the renovations of the library and the hiring of Theresa DiGeronimo as the Media Center Specialist, whom he credits with the success of the creation of a fully functional and technologically advanced Media Center that has become the core of the school.
Additionally, Cohen is also proud of the school's fluid steps towards modernization in an age of technology. He said, "[Up until about two years ago,] we didn't have computers in all the rooms; we didn't have computer labs." Many of his colleagues have commended him on bringing HHS into the 21st century.
In terms of the school's progression, Cohen is also proud of the new electives that have been added to the school's curriculum in recent years. By next year, a total of 50 new electives will have been added as options for students.  Additionally, Cohen has spearheaded a push to make HHS a "choice school," meaning that HHS would accept honor students from other districts who opt to attend HHS rather than their own town's public school due to HHS's competitive academic programs.
Cohen is not proud only of how much the school has grown and changed in his time as principal, but he is also proud of the students that HHS educates and graduates. He applauded HHS students and their ability to get along by respecting each other's diversity. Cohen says HHS is "a prime example of the world and how life is," and is confident that students who step through the doors of the high school will be  prepared to take on the world once they leave.
Always humble, Cohen was sure to thank those who have been his support throughout his years at HHS. He first expressed sincere thanks to his secretary, Susan Minimi, for all she has done for him throughout the years, adding, "She runs the building." He also owes a thank-you former superintendent  Dr. Robert Mooney and the Board of Education for believing he was right for the job, and specifically to Dr. Richard Spirito, who hired Cohen in 1999. Cohen would also like to thank current superintendent, Dr. Jill Mortimer, who has worked well with him over the past 9 months she has been in district.
During his retirement, Cohen plans to spend more time with his wife and grandchildren; he is expecting his eighth grandchild shortly.  He also hopes to be in good health, has plans to spend time volunteering in Hawthorne, and will be going on road trips with his wife.
Everyone at Hawthorne High School wishes Mr. Barry Cohen the best on his retirement. We are eternally grateful for the kindness, empathy, and dedication he has displayed over the past 15 years of service to HHS, and know that his legacy as a strong leader will continue to live on.