HHS Artists Featured at Public Library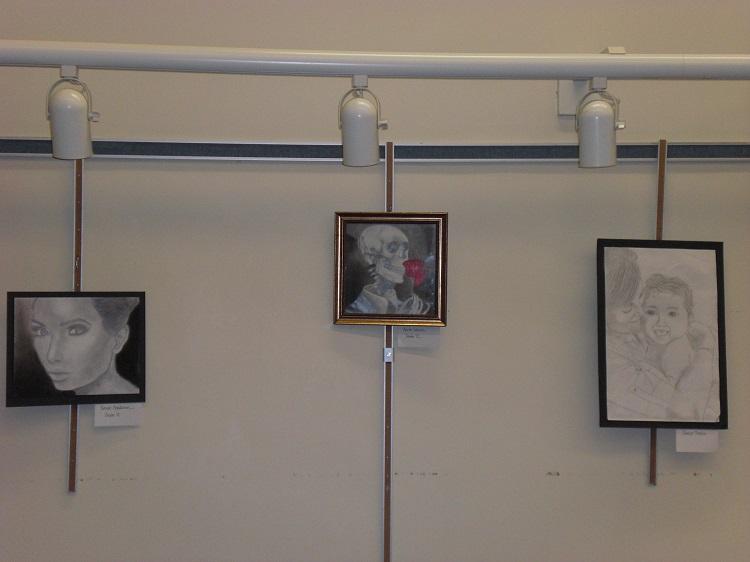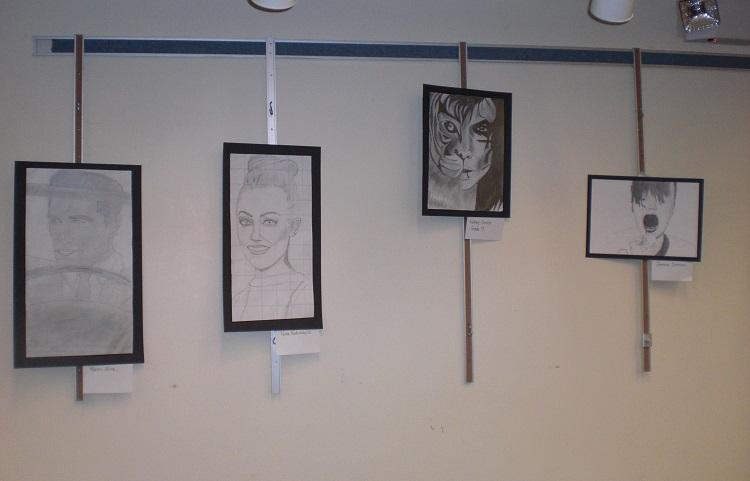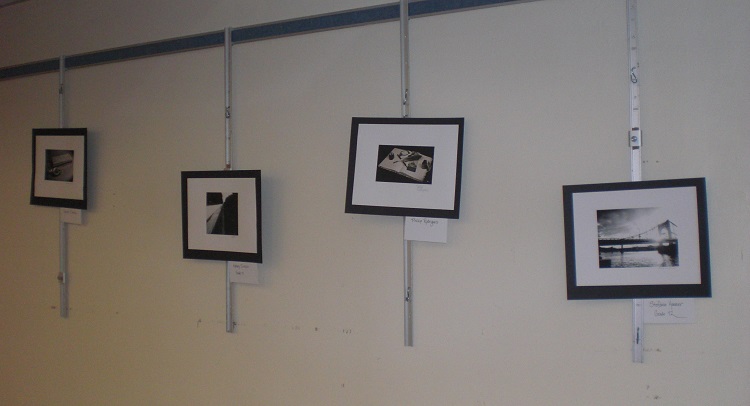 The HHS Art Department is excited to have its first public show at the Louis Bay 2nd Library in Hawthorne. These original art pieces are being displayed under the direction of HHS art teachers Danielle Russo, Allan Rosenberg, and John DiLonardo.
Artists displaying their charcoal and pencil drawings are: Sevan Asadurian, Sawzer Basha, Samantha Borrero, Jaqueline Campos, Christian Castillo, Kelsey Cimillo, Mackenzie Conroy, Mina DiFilippo, Nafin Elias, Kayla Gordon, Raiya Isaac, Aleksandr Lorenz, Gabriella Maoli, Nina Nadirashvila, Andy Palmieri, Kaitlin Salisbury, Jessica Scirocco, Lisa Scola, Martin Ulloa, and Annie Weisz.
Black & white photographers are: Sawzer Basha, Kelsey Cimillo, Stefanie Hauser, Shayla Lugo, Phillip Rodrigues.
Ms. Russo commented: "We are so excited to have the opportunity to showcase the work of our high school students in the Louis Bay 2nd Library. The exhibit is a great way to connect with the community, and show the residents of Hawthorne all the talent we have in our school. The exhibit focuses on two dimensional art consisting of black and white photographs, and charcoal and pencil drawings from students of all grade levels."
All students, as well as people from the community, are welcome to view the art show at William A. Monaghan Gallery in the Louis Bay 2nd Library.  The exhibit runs from September 29 to October 30.