Peer Leaders Attend Teen Summit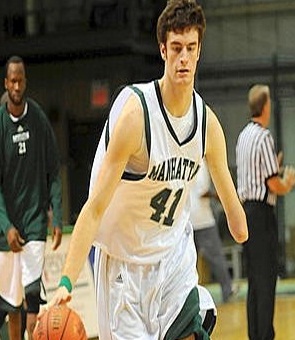 Leah Matari, Contributor
June 11, 2015
HHS Peer Leaders, accompanied by advisors Ms. Kelly Clifford and Mr. Matt Corvo, attended the 2015 Teen Summit at William Paterson University on May 20. The United for Prevention in Passaic County sponsored the summit which had a general theme of preventing substance abuse.
The students listened to a keynote speaker, Kevin Laue, who spoke about overcoming obstacles in life. Laue is a 6-foot 11-inch one-armed basketball player who travels around the world playing basketball and talking to large crowds. He was the first single-armed basketball players to play Division I athletics in college.
In addition to the speaker, the students began planning a school-wide event that will take place next school year. What the students learned at the seminar on May 20 will be implemented next school year. The students will then attend a second meeting at William Paterson University in October of 2015 to discuss the success of the high school program.
Sophomore Katrina LePage commented on the trip saying, "The summit really made us want to make a difference not only in our school but in our community." Peer Leader advisor Matthew Corvo summed up the day perfectly saying, "The 2015 Teen Summit was very informative, inspirational, and important to the development of our students' leadership roles in the school."