Class Cabinet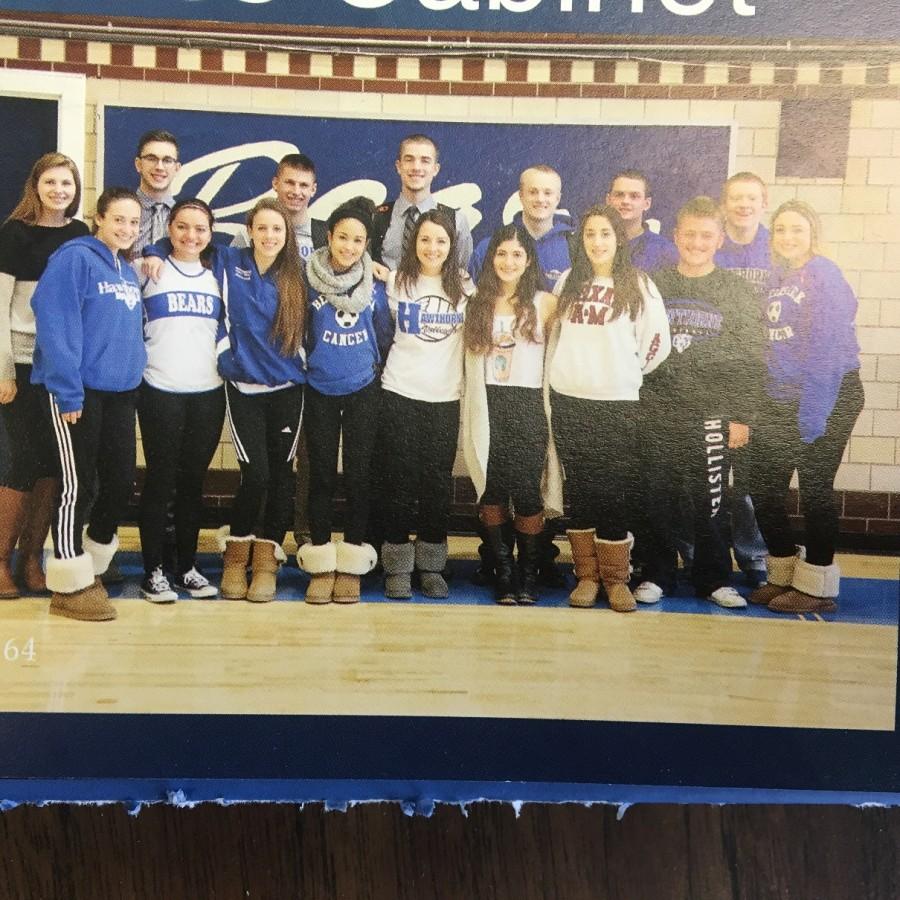 Who are the people that plan and run the events that happen here at Hawthorne High School? They are the students who are members of the class cabinet. The students who are a part of the class cabinet are kids you see in the hallway every day. They are the people who create all the interesting posters and events you see at school during special holidays every month. They work so hard every month to make sure the students here at school have a fun time.
The class advisors are in charge of each class cabinet. The Class of 2016 Advisors are Ms. Jaclyn Peene and Ms. Allyson Gerdes. The Class of 2017 Advisors are Ms. Shaina Tullo and Ms. Marissa Wentworth. The Class of 2018 Advisors are Ms. Kelly Hawruk and Mr. Josh Kabrel. The Class of 2019 Advisors are Ms. Marisa Fusaro and Mr. John Dilonardo.
Class cabinets think of ideas that will increase the class's funds and raise student morale. They even design the school merchandise and t-shirts that you might want to buy. Students join the class cabinet to think of fun ways to improve the school and make the students have better times here at HHS. Class cabinet meetings take place either in the morning before school starts or during lunch.
The class cabinet can help out everyone in the school. Anyone is welcomed to join the class cabinet to help out for the various fundraisers, projects, and events.