A New HHS Team!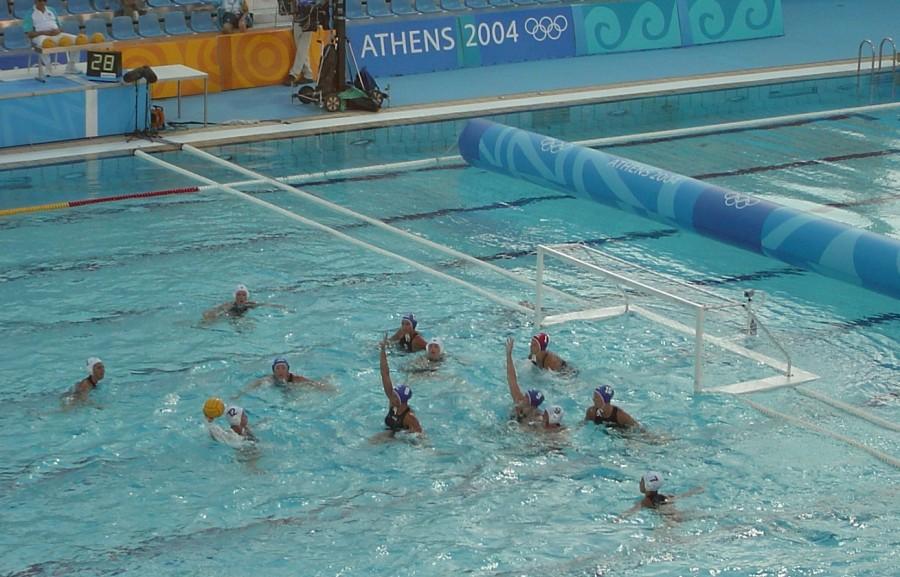 Mackenzie Costello, Staff Writer
March 31, 2016
This just in! Athletic Director, Arthur Mazzacca has officially announced the creation of a Hawthorne High School water polo team for the 2017-2018 school year. Due to popular demand, the administration has acknowledged Hawthorne's new found passion for water sports and now has plans in the works to create a water polo team. The HHS students and faculty are happy to finally be putting the school's rooftop pool to use.
Along with the announcement of the team, Mazzacca also announced that Sean VanWinkle will be the head coach. VanWinkle has a long history with water polo. VanWinkle was a part of the silver-medal winning U.S. National Men's Water Polo team in the 1984 Summer Olympic Games in Los Angeles. After the Olympics, VanWinkle went on to train some of the sport's best water polo players to this day. VanWinkle will push the student athletes to the best of their abilities, and is expecting great things.
Senior Julian Parra said "I am proud to hear my favorite sport is finally being recognized at HHS. I have dedicated many years to this beautiful sport, and am even more excited to represent my school in the process."