HHS Bears Become College Athletes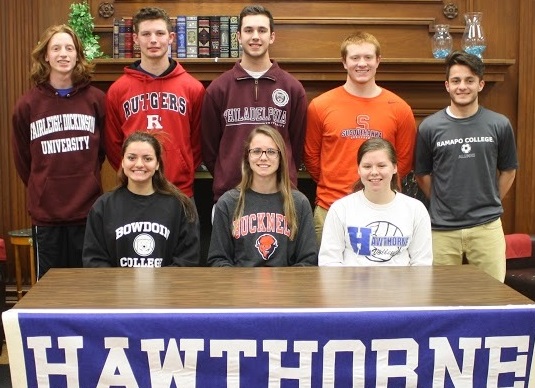 Eight Hawthorne athletes will be continuing their sport careers at college. Standing from left to right: Cole Biedrzycki , lacrosse at Fairleigh Dickenson University; Brandon Terrizzi, baseball at Rutgers Newark; David Mascis, baseball at Pennsylvania University; Mike Deitrich, football at Susquehanna University; Ariton Mimini, soccer at Ramapo College.
Seated: Leah Matari, track at Bowdoin College; Kaitlin Salisbury, track Bucknell University; Barbara Colizza, volleyball at either Utica College or William Paterson University.