New Vice Principal: Craig Jandoli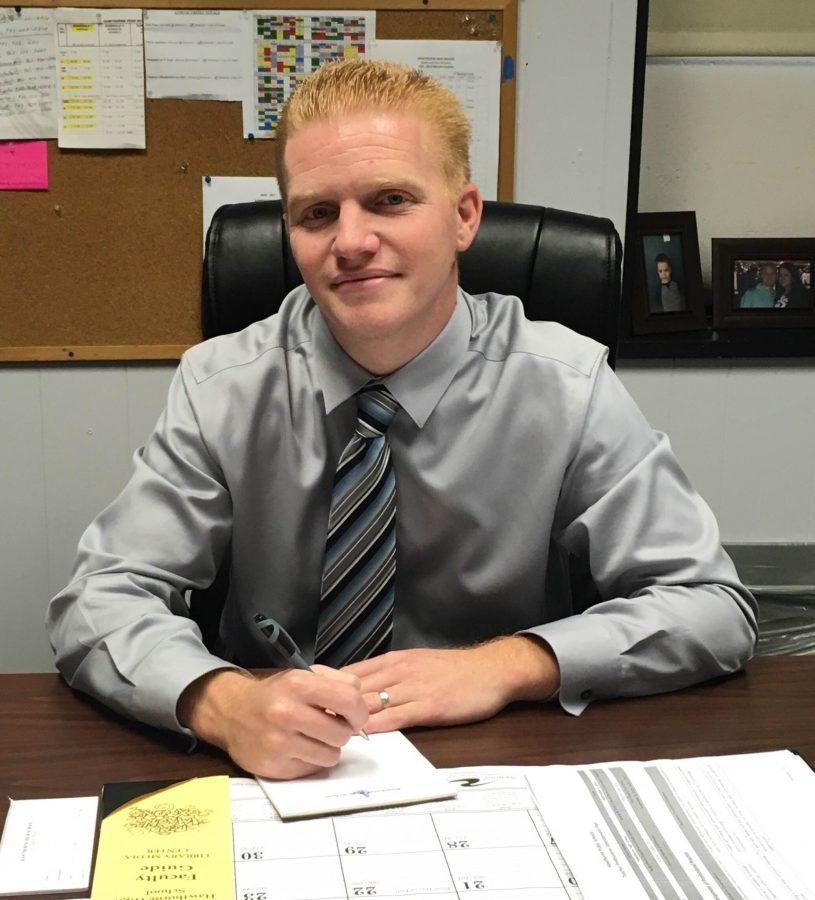 At the start of the 2016-2017 school year, there were several changes to Hawthorne High School, including new teachers, equipment, student faces, and above all a new Vice Principal. The Clarion wanted to get to know Mr. Craig Jandoli by asking him a few questions.
Clarion Reporter: What district did you come from?
Jandoli: I worked at Paramus High School, for eight years. The last three years, I was the head of the Special Education Department.
Clarion Reporter: How long have you been an educator?
Jandoli: All eight years were done at Paramus. This is my ninth year being an educator.
Clarion Reporter: Do you have any plans for Hawthorne High School?
Jandoli: Do I have any plans? Yes. My first real plan for this year, is to try to transform the vision of the Vice Principal's office. Everyone believes that the vice principal's office is where the bad kids go…but that's not always the case. To me there are no bad kids, just kids that make choices. So I've been trying my best to tell all the students that I want to know everyone in this building. I went to the girls' soccer game the other day.  I ran the 5k on Sunday, the 19th, for project graduation. I want to be a part and immersed in the whole entire culture. The good, the bad, and the somewhere in-between. I want to be a part of all of it.
Clarion Reporter: What was your first impressions of HHS?
Jandoli: It seemed like a place where everyone pitches in and does their part. It seemed like teachers, especially the ones who have been here for a long time, really love the spirit of the school. I was just really excited to be welcomed the way that I was.
Clarion Reporter: If you could be any animal, what would you be?
Jandoli: *laughs* If I could be any animal, what would it be? That's a toss up. It'd either be a monkey, because I'm obsessed with monkeys . I love them, and I think they are fun, free-loving animals. They just hop around and play all day… Particularly an Orangutan. Or, I'd be a bird because I've always wanted to fly.
The Clarion would like to thank Mr. Jandoli for his time. We are excited to have a new administrator at our school.