Things to Know About the Giant Bear Sculpture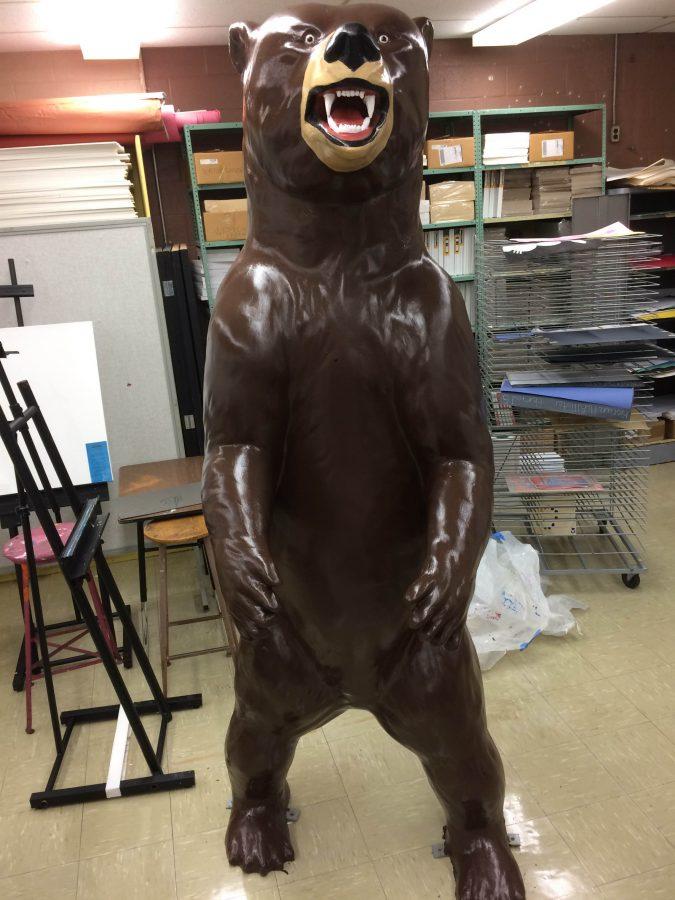 To say you know all of Hawthorne High School's quirks and secrets is simply a lie.
Many interesting and funny stories about HHS are kept within the memories of alumni or the mischievous smiles of parents who've been raised in town. One of these bizarre treasures is a giant sculpture of, unsurprisingly, a bear.
Found tucked away in the pump room under the auditorium, a rather sizable bear statue has awoken interest in Hawthorne officials. The plan for this bear is to give it a home on the athletic field right outside the high school.
To make an old, fiberglass statue that has lived in a pump room for years a point of interest, however, is not an easy task. It needed to be restored- that's where Hawthorne High School's lovely Art teacher Ms. Danielle Russo comes in to lend an artistic hand.
Ms. Russo, an absolutely incredible artist, has taken on the task of restoring the bear. She is currently repainting this towering statue with a fresh coat of brown and an adorable vest, and hopes to have the project done by Thursday, October 6, so that the student body may enjoy it for the Block Party and Homecoming.
Ms. Russo is very excited to do this project and thinks it will provide a large source of school spirit. I'm sure every student will be very surprised to see a gigantic bear statue at school events, but it will be yet another thing to make us say "Go Bears!"