18 Years Since the 5 & 10 Fire In Hawthorne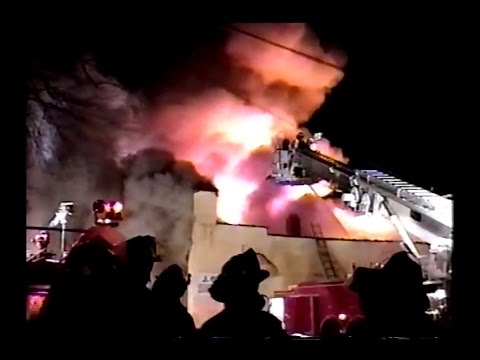 It was a normal Monday in the town of Hawthorne on January 11, 1999.
But at 5:23 pm, the Hawthorne Fire Department was dispatched to the area of 180-184 Diamond Bridge Avenue for heavy smoke in the area. The Hawthorne Police Department and Chief Tamburro (of the HFD) found heavy smoke at the corner of Diamond Bridge and Lafayette Avenue, which was the 5 and 10 Store.
At 5:37 pm the Hawthorne FD called PSE&G to the scene, as well as 18 other mutual aid towns to help fight the fire. By 7:32 pm, Chief Tamburro had called the fire "a disaster" which means that everyone needed to leave the burning structure.
The Hawthorne FD also had to call the local business Shotmeyer, a fuel company located at 10 Wagaraw Road, to provide fuel for the firetrucks.
The fire department was working in sub-freezing temperatures causing the volume of water to quickly turn to ice. The Hawthorne DPW (Department of Public Works) responded to the scene with salt spreaders and a bucket loader to clear the street. According to Chief Tamburro, there was about 200 people on site helping fight the blaze. Besides the firefighters and the police, the Hawthorne Ambulance Corps (assisted by the Fair Lawn and Haledon Ambulance Corps) were there to monitor the firefighters and their exposure to the cold.
By 9:20 PM that evening, the fire was under control. A total of five businesses were ruined that night including A & B Bakery, Germano Shoe Repair, the Hawthorne Appliance Center and the Hawthorne 5 & 10 store.