Spain 2018!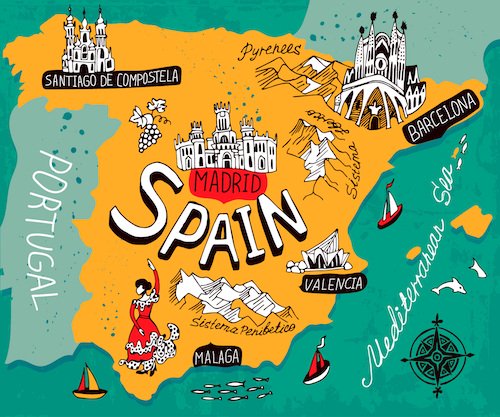 ¡Hola! For the first time in school history, members of the Spanish Honor Society and students in Spanish IV and AP, will be able to attend an eight day trip to Spain during the 2018 Spring Break. The two main supervisors of this trip are Hawthorne High School's very own, Karina Torres-Rivas and Rocio Martinez. The initial meeting for the trip that was held on Wednesday, February 15, generated many interested families as the room was filled to the max. As excitement rushed through the students' faces, Hawthorne High School will take its first ever trip to Spain!
During the trip, students will experience the breathtaking cultures of two of Spain's most renowned cities, Barcelona and Madrid. While exploring Spain's main landmarks such as Museo Nacional Del Prado and Spain's national art museum, the students will be learning about this country's important culture. As they explore through Spain's important and one of a kind culture, the students will be exposed to a different type of lifestyle for eight days,
Señora Rivas, the head of the Spain trip, answered a couple of questions about the trip.
Clarion Interviewers: How much is the cost of the trip and what does it include?
Mrs. Rivas: It costs about $2600. It includes eating at restaurants, a flamingo class, and visiting four different cities.
Clarion Interviewers: How long did it take to plan?
Mrs. Rivas: The planning took a couple of months.
Clarion Interviewers: What are you most excited about?
Mrs. Rivas: I am excited to see the students' faces while they enjoy their first trip to Spain, and I am sure they will enjoy their experience.
To all the students attending the trip, we hope you have a great experience! Adios!