Local Bank's Act of Generosity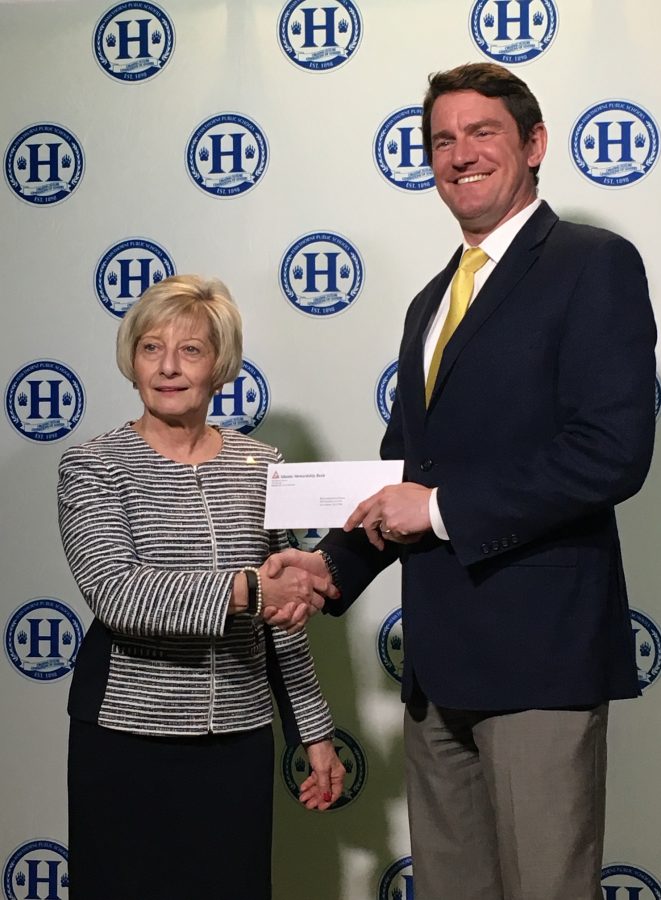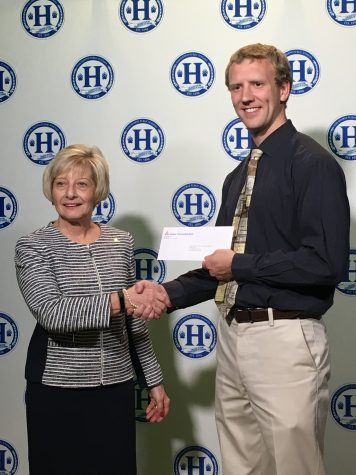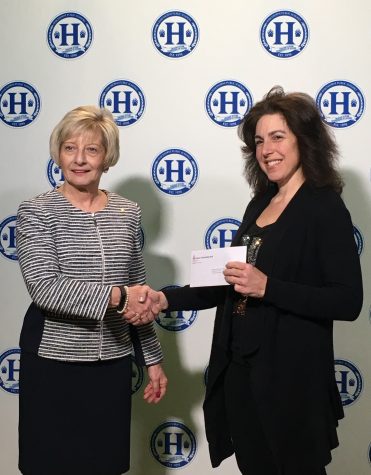 On April 19, 2017, the Midland Park Atlantic Stewardship Bank made an extremely generous donation to Hawthorne High School and its facilities. Gail Tilstra, the senior Vice President and HR Officer of the bank came to the high school to deliver three checks:  $100 to Band Director Keith Williams, $100 to PTO President Lisa Kowalski, and $250 directly to Hawthorne High School.
Tilstra explained that upon being asked where to donate the money, she decided on Hawthorne High School, the band, and PTO because of the positive experiences with which Hawthorne High has provided her and her family. Atlantic Stewardship Bank is a Christian-founded bank which consistently tithes (donates) 10% of their annual earnings. The Atlantic Stewardship Bank had an especially profitable 2016 year, therefore the organization was able to donate more money to nonprofit community groups, such as the high school and library.
Over the course of 31 years and consistent annual donations, Atlantic Stewardship Bank has donated $31 million to various Christian and nonprofit groups to better the community. In the bank's President and CEO Paul Van Ostenbridge's letter to the high school regarding the donations, he tells us that "as the bank grows, so does our ability to help others."
At the PTO meeting that also took place on April 19, the $100 donation will be part of the PTO's $1000 donation to the new lockers for the Den (outdoor locker rooms for student athletes). PTO President Lisa Kowalski has said that the Den's old lockers will be painted and used to improve the boy's locker room in the school.
The band's $100 check will be used to purchase and provide new and better equipment for the band students. Mr. Daniel LaGrone, Hawthorne High School's Principal, has said that although he has yet to decide on a single idea from the few he has, the $250 check is a "substantial donation that students will surely benefit from."
Hawthorne High School's Staff and Students greatly appreciate the donations and thank the Midland Park Atlantic Stewardship Bank for their generosity. On behalf of Hawthorne High School, we are thrilled at the donations and are excited to see what changes will be spurred into action thanks to this benevolent act of charity.