Italian Honor Society Induction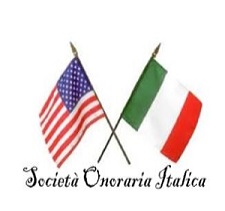 Hang on for a minute...we're trying to find some more stories you might like.
This year's Italian Honor Society induction took place on Thursday, April 20th. This year, twenty-five juniors and five sophomores had the privilege of being invited and inducted into this renowned society. The inductees of the evening achieved and maintained a certain grade point average through their two or three years of high school. The academic performances of these students put them in the running for a spot into this honor society. The main goal and priority for the IHS is to celebrate Italian culture and the language itself.
The night was hosted by a group of Hawthorne High School seniors that had been inducted into the Italian Honor Society in years prior. This group consisted of Sabrina Irvolino, Callie Keyzer, Madison Michalski, Alyssa Caradonna, Sevan Asadurian, and Emelia Paladino. The evening was organized by Dr. Karen McSherry, who also invited and accepted these students into this prestigious society.
To kick off the night, the new inductees, along with the senior inductees, walked down the aisles to "La Primavera" by Antonio Vivaldi. Everyone in the auditorium then proceeded to stand for the American and Italian national anthems. After that, the new inductees were introduced by a video presentation. The audience then heard the insightful words of our superintendent, Mr. Spirito, the president of the board of education, Mr. Sciarra, and the HHS principal, Mr. LaGrone. Next, the senior members of the IHS received their Honor Cords.
Then came the induction. All thirty members that were inducted walked on stage and received a candle. This candle symbolizes the light of life. The new inductees made a pledge, and blew out the flame of their candle. Finally, the night ended with an entertainment portion, which was a premier of a film that the inductees had recorded called "Filobus Numero 75."
Thank you to everyone who made this year's Italian Honor Society induction a success. Congratulations to the new inductees.