Freshmen First Impressions: An Opinion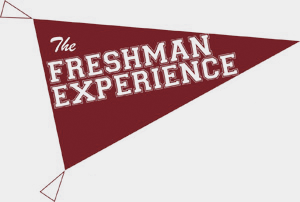 As a freshman, the start of high school was a bit strange. From harder classes, to strange hallways, we surely are the new kids of the school. We have just survived our first full week of Hawthorne High School and here are some of our thoughts concerning our experiences:
Upon entering our new home away from home, we were happily greeted by the seniors, who clapped and cheered as we walked through the unfamiliar doors. We were informed with new information regarding the next four years of our lives. At the end of the week we had experienced our first pep rally, where we received a warm welcome from the upperclassmen, and were lovingly booed. Many things are different here then they were at the middle school, and it has taken some getting used to.
For example, we have drop schedules with different classes, in a different order each day. There are also two lunch rooms for all the students to eat in, and depending on our schedule for that day, we either have an early or late lunch. In these lunch rooms, we have there are many more food options, and we are allowed to use our phones.
Most of the lockers in the freshman hallway don't have a shelf or hook in them, but they are more spacious than the ones at the middle school. Another difference is that you can share a class with someone in a different grade. Teachers here also prefer for you to use a binder, rather than a notebook. Finally, we have the privilege to join a variety of different clubs including : Journalism, Broadcasting, Class Cabinet, Italian, and S.H.A.R.E.
As you can see being a freshman at HHS has offered us many wonderful opportunities. We have many more responsibilities, and are trusted to do more things. So as you can see, being freshman at HHS is an amazing experience.