The HHS Store is Back for Its Second Year!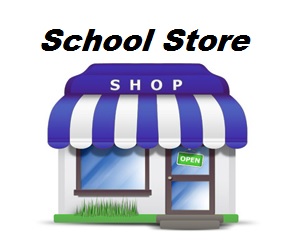 Last year, the Hawthorne High School store had it's grand opening. It was the first time in 30 years that this school had a store. Now, it's back for it's second year at HHS!
At the store, you can buy all of the Hawthorne High School merchandise. You can buy anything from shirts, to socks, to sweatshirts, etc.
1933 T-shirts $10
Paws Up Shirts $8
White Hoodies $18
Socks $10
Lanyards $2
Key chains $1
Folders $2
Foam  Fingers $2
Foam Toes $5
All proceeds from the school store go to the Student Council.
You can find the store on the first floor and is opened on Fridays before, during lunch, and after school.
Go get your merchandise and show your school pride! Make sure you wear it at school, prep rallies, sport events, fundraisers,etc. Go Bears!