Transition From A Tullo to A Strang-Wolf
Hang on for a minute...we're trying to find some more stories you might like.
One of the most beloved teachers of Hawthorne High, Ms. Tullo, recently got married! Mrs. Strang-Wolf, her new surname, teaches English 2 Honors and English 3 CP!
Clarion: "As we know, you have been recently married! Tell us how you met your husband!"
Tullo: "We met at a party that we both didn't want to be at, and we were both kind of miserable and grumpy. So, we kind of stuck together and talked about books and Macbeth, actually of all things, and then we just became good friends after that. The rest is history, as they say."
Clarion: "How has Batman, your dog, been throughout this wonderful time?"
Tullo: "We adopted Batman together, so, I don't think anything has actually changed.  Batman has no idea what happened other than the fact that we were really busy this summer, and we left him for a little while to go on a trip. He's super psyched."
Clarion: "What is your husband's profession?"
Tullo: "My husband works for NBC News, he's a media manager, so he takes in all of the video feed from the field, and he edits it and makes it into the news packages that you watch."
Clarion: "Walk us through your wedding day!"
Tullo: "My wedding day! We woke up and got bagels, which is my favorite part because I love bagels. Then he went to the hotel, and I went to the wedding venue, and I got ready with my bridesmaids. Then, we took pictures separate from each other. We did the ceremony outside and had the party!"
Clarion: "Lastly, tell us the best thing about married life so far!"
Tullo: "The best thing about married life so far is being married to your best friend, getting to hang out with someone that you would always want to hang out with is super fun, it's like having a sleepover every night. Hopefully, that doesn't change as we get older and sick of each other!"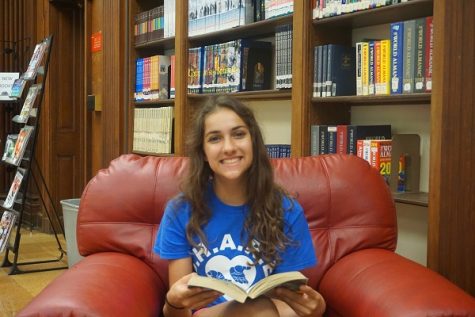 Lila Kawash, Staff Writer
Greetings, my name is Lila Kawash. You may know my brother, Joey Kawash, but I assure you, I am the better Kawash. I am currently a sophomore at Hawthorne...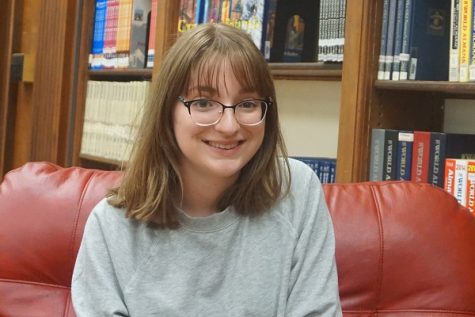 Alyssa Jackler, Staff Writer
Hi, I'm Alyssa Jackler. I am currently a sophomore at Hawthorne High School. I am involved in the Italian and S.H.A.R.E. club. Also, I occasionally babysit,...