Hawthorne High Homecoming Happenings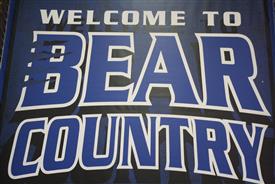 Hello, October 27  was not only Lincoln Middle School Band Night at HHS, but it was also the night of the homecoming game! Hawthorne High was filled with excitement and a wonderful halftime show and the Class of 2018 got to experience their last Homecoming huzzah! Here at Hawthorne, homecoming goes a little something like this; there is a pre-game show, the main shabang, the game, and the half-time show (where the court was announced)!
Homecoming started off with the Waldwick/Midland Park Marching Band pregame performance. However small, their band was both eye-catching and entertaining. Happy cheers awaited the band after they performed, followed by the start of the game.
Half-time came along with the opposing team's cheerleaders. Hearing their cheer mix come to an end, our very own Hawthorne High School cheerleaders stormed onto the field. Hawthorne's Marching Band entertained the crowd with their social media show, and then came the court!
Here ye. Here ye, the court has arrived! Headed by the lord and lady, Anthony Montone and Mackenzie Scrivens, then followed by Duke Trevor Savage and Duchess Caleigh McCarthy, Prince Tj Palmer and Princess Kieran McAllister, and lastly, King Rocco Picerrero and Queen Carly Spirito! Having an ample amount of grace, the court was photographed, then the game continued.
Heroic effort consumed the Hawthorne Bears, but unfortunately, we lost 21 to 47. However, the loss did not affect the fun-filled night!