The Irreducible Crucible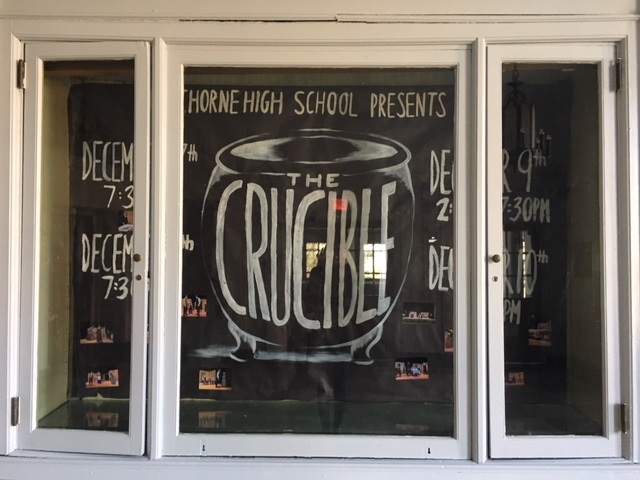 Upon watching The Crucible, you may not fully understand how much work was put into the show. Actors and crew members reported to the high school every night at 7:30 p.m. and stayed until 10 p.m.
When it got closer to show week, rehearsals went from 5 p.m until 10 p.m. Basically, the actors and crew members lived and breathed this Arthur Miller production. The following, is the perspective of an audience member on this Hawthorne High School Production:
Immediately, the audience entered a positive atmosphere, welcomed by friendly attitudes from the crew members. As the performance progressed, it was apparent that the actors were becoming more and more engaged in their characters. The storyline and portrayals of the characters were riveting yet easy-to-follow. It felt as though you were physically in Salem watching the heart-breaking and captivating events unfold. The set changes were incredibly professional and swift. There was an impressive display of clothing, makeup, and sets. All in all, it seems to be safe to say that this year's play was certainly a hit, to say the least.