The Truth About Vaping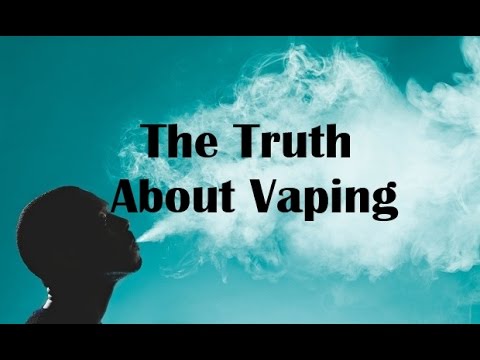 Hang on for a minute...we're trying to find some more stories you might like.
Vaping isn't as harmless as you may think.
It is not "just air" and it can negatively affect your health. Many people do it because they believe that is completely safe. What they do not know, is that there are consequences.
Vaping was first invented to help get smokers off of cigarettes. It was meant to be a rehabilitation for smokers, not to get non-smokers to start vaping. Nicotine, one of the main chemicals in cigarettes, is highly addictive. By vaping, you can lower the dose of nicotine until you no longer need it, but that doesn't make it completely harmless. There are still a significant amount of chemicals being inhaled. While cigarette smoking, over 4,000 chemicals are inhaled each time. While vaping, the chemicals are fewer yet still harmful, such as formaldehyde, which is commonly used for embalming dead bodies.
One reason that vaping is so popular is because of the variety of appealing flavors that can be used, but they are also made of multiple chemicals that are not meant to be inhaled. Even a flavor that is "made with real fruit" can still harm you. Food is meant to go into the stomach, not the lungs. Our lungs don't know what to do with the food substance, and the particles will line the inside, which can cause issues later on
Not only is vape illegal to buy for people under the age of 19, it also has multiple effects on the body. It has a substantial effect on blood vessels, which may increase a person's heart attack risk. Some other common effects of vaping are dry mouth, dizziness, coughing, dry skin, itchiness, dry eyes, insomnia, nosebleeds and bleeding gums. Bleeding gums can potentially increase the risk of getting a gum disease, which can lead to gum damage. Gum damage can destroy the tissues that hold the teeth in place, causing them to fall out.
Vaping is far from harmless, and was never meant to be used by non-smokers. Make sure you know what you're exposing yourself to before you try something unknown to you.