UPCOMING SENIOR SUPERSTARS 2019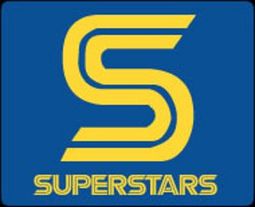 This year, the 2019 Superstars is approaching and it is getting closer and closer for the senior class to finally get pumped and compete in their last volleyball competition!
Every year a traditional heated HHS volleyball competition takes place in the gym for all grades to see. Six teams will be competing against each other to see who comes out victorious. These 6 teams are based upon which gym period class you are in, so if you are period 1, for example, that is your team!
Within their teams, students will be decked out with their unique and one of a kind T-shirts. Each team will be color coordinated, and many students come up with ideas to flaunt their colors, like wearing colorful socks, big bows, face painting and so much more. So, underclassmen, be sure to stay tuned when Superstars madness arrives for you!
The series of activities that seniors participate in are intense and competitive! What are the activities the seniors play, you might ask? We may witness the 6 teams engage in a game of volleyball, an obstacle course relay, a foul-throw shooting contest, tug-of-war competition and so much more!
Afterwards, seniors are provided a movie and pizza to end the famous Superstars day at HHS! All students of Hawthorne High will have to wait and see who comes out victorious! Make sure you come by and enjoy all the fun at this year's Superstars!