Jean-ius Idea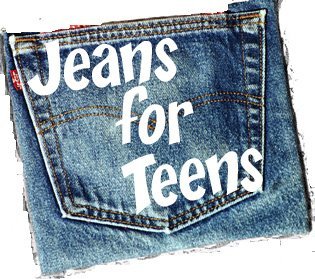 Hang on for a minute...we're trying to find some more stories you might like.
Until March 20 of this year, students and faculty have the opportunity to make a difference in someone's day to day life.  More importantly, someone less fortunate than you. 
The Spanish Club has decided to join DoSomething.Org in making a difference in the lives of homeless youth.  Over a million young people experience homelessness in the United States each and every year. According to HUD's 2014 Point-in-Time Report, 34% of the homeless youth are under the age of 24. Fifty percent of the time, young women and men in shelters and on the streets have stated their families had kicked them from home.
The single most requested piece of clothing is jeans.  If you have outgrown a pair of jeans, or you don't like the way they fit anymore, you have the opportunity to donate them!
Jeans are an extremely versatile article of clothing.  They are an essential item in everybody's wardrobe, making them the perfect item to donate.  Jeans can either be dressed up or dressed down, and can even be worn multiple times between washes.  
Many homeless youth attend school, so it is important that they have something they could wear and feel comfortable in at school.  In addition, many teens trade actions for basic needs such as clothes or food. Make an impact in your community and donate your gently used denim!
To give your donations, go to the drop off boxes in the media center, main office, main entrance, and room number 227.  The drive ends on March 20. Tell your friends, family members, and remind the staff! For more information visit DoSomething.Org.