Tragedy Strikes: The Death of Horton Avenue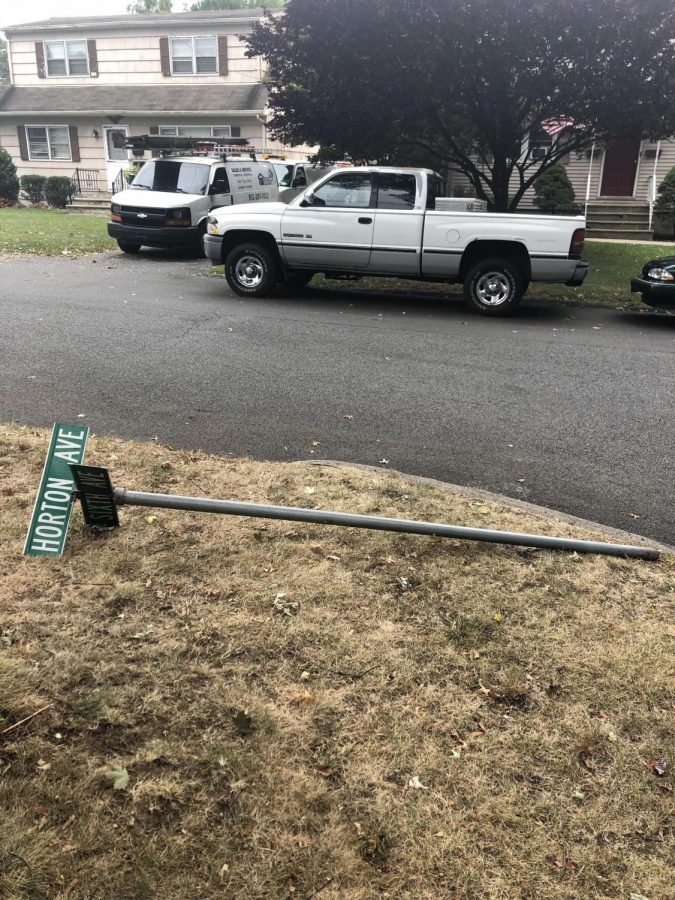 I regret to inform the fine residents of our great town, that Hawthorne is one avenue smaller as of today.
Horton Avenue, one of Hawthorne's many great streets is… gone! It has vanished without a trace! Although the street remains physically present, it has disassociated from Hawthorne as a whole! As a result, Horton Avenue's street sign has been removed.
I've entertained multiple avenues of thought (Ha, get it?) on how this could have happened. My mind just drew blanks! Horton Avenue's street sign has stood firm since before I was born. Nothing indicated that the sign itself or the ground below it was about to give out. However, (what does matter) is that the sign fell over, and took Horton Avenue's identity with it.
Following its terrible collapse, the sign lay on the ground for about 2 days. It was difficult to observe, to say the least. Unfortunately, I did not have much of a choice because I live on Horton Avenue. In fact, the sign stood on the edge of my front lawn! So what do you think I did with it? I picked it up and pretended that it was a large, sharp sword that could slice through anything. That's the only silver lining in this tragedy. How many chances are YOU gonna get to hold a street sign with your own two hands? Possibly never! Eventually, the sign was removed from its resting place. I presume that the police department was responsible for picking it up, but I'm not entirely sure.
All I can do now is hope that Horton Avenue will get a replacement sign. Until then, Horton Avenue is off the grid. The street and all of its inhabitants have gone dark. Good luck getting to us! Actually, you can probably just use your phone's map service or a GPS. Well, if you have location services on your phone turned off or do not own a GPS, good luck finding Horton Avenue!