Fall Fest 2019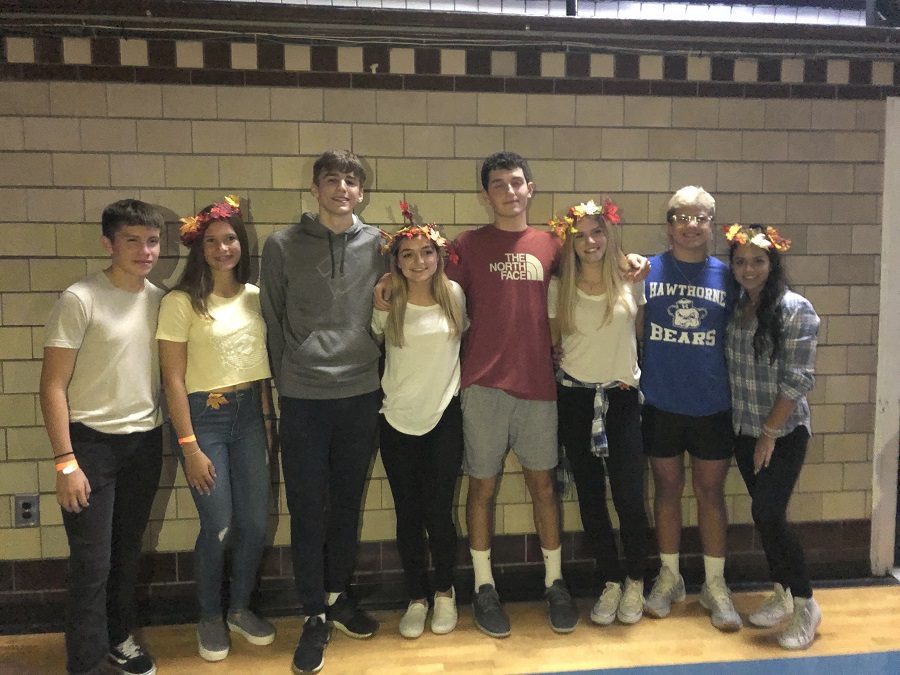 If you are a returning student at HHS, you may have been looking forward to the annual fall block party.
However, this year the tradition had to be altered due to rain. The Student Council decided to take the risk of changing the event all together and making it an indoor dance entitled "Fall Fest." Because this was so different than usual, no one knew if this new event would be a hit or miss.
Flash forward to after the Fall Fest–The event turned out to be a major success! In the main gym, the lights were turned off, strobe lights were added for a club-like effect,  and there were tables positioned in a U-shape that surrounded the DJ booth.
Leaving a large square in the middle of the gym floor, this provided the illusion of a dance floor which made everyone feel like they had a designated space to move and groove. The new DJ was said to be one of the best DJ's we have ever had! The small gym, lit with regular lights, was filled with games, food, and more. Some recognizable activities from the block party included corn hole, along with new, more popular games such as Spike Ball.
Food included classics like assorted donuts and candy along with Tiki Bowl, a restaurant that made us delicious acai bowls for just $6. With the new set up, everyone had their own area to have a good time with their friends even if they didn't like to dance.
Lastly, about thirty minutes before the end of the event, Miss Russo announced the homecoming winners for each grade. The Lord and Lady are Xavier Clavijo and Emily Bakker. The Duke and Duchess are Jayson Harmer and Emily Knepper. The Prince and Princess are Nick Deluca and Natalie Kane. Lastly, the King and Queen are Joe Aliano and Nicole Spirito. We can't wait to see the winners at our homecoming game! 
A special thank you to Ms. Russo to pulling off another successful event, you're the best!