Hawthorne Bears Stopped by Garfield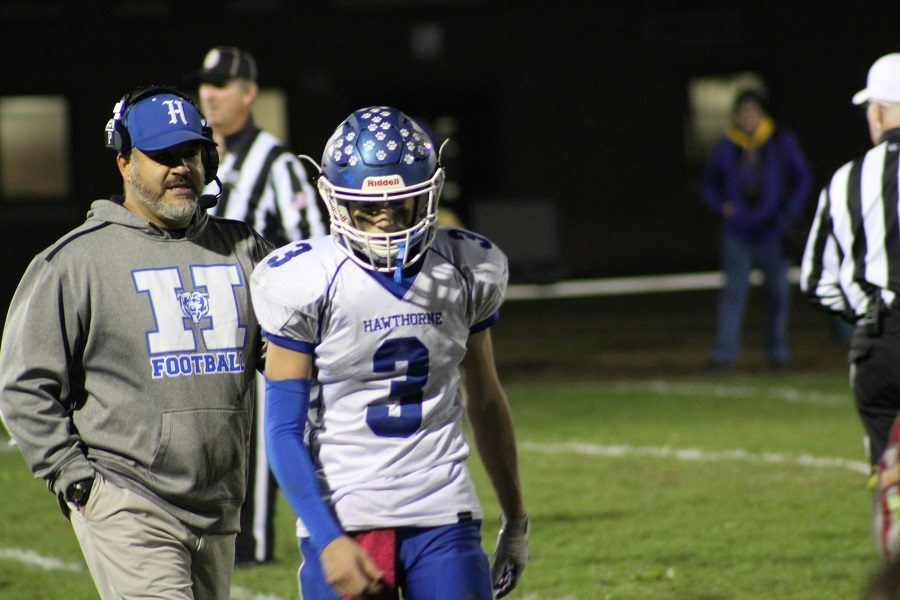 After going on a nice two game winning streak, Hawthorne's hot hand has settled down after a tough loss to the Garfield Boilermakers.
The Bears played well at the start, by scoring first with a two yard rushing touchdown by Senior QB Jayden Paladino. But the Bears offense wasn't really clicking this game with a ton of incomplete passes and poor rushes by the running back core.
The defense didn't do so well either letting up 21 points in the loss. However, the defense did get a safety and turn the tide a little before the offense completely shut down only getting a touchdown towards the end of the game making the final score 21-16 Garfield.
With last week's game over, the Bears turn their attention to their upcoming playoff game against Mountain Lakes, which is an away game.
Hawthorne needs to win the next two playoff games to make it all the way to Metlife!
Go Bears!!!