Hawthorne Bear's Season Comes to an End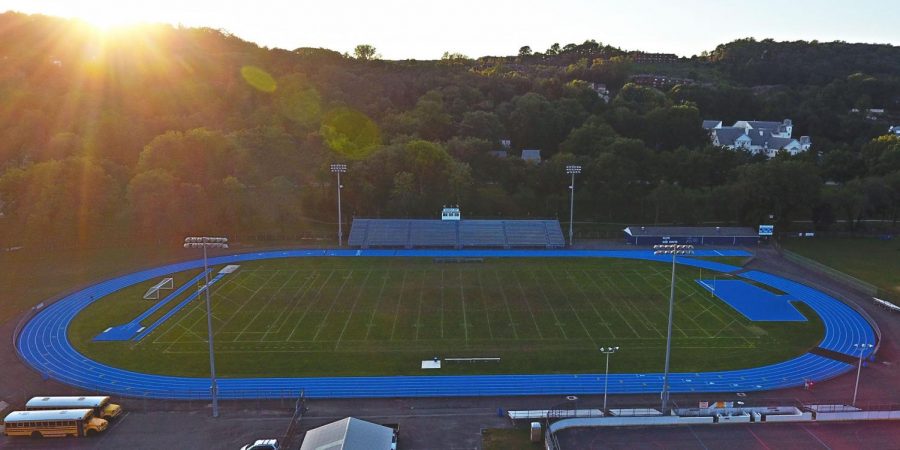 After a hard fought season the HHS Bears came up short in their first playoff game against Mountain Lakes with a final score of 14-7.
The Bears fought hard staying in the game the whole way, only ever down by one possession: Hawthorne's offense just couldn't pull through and score. As this is the last game of the season we will be saying goodbye to many seniors including Trevor Savage, Jalen Palmer, Joe Aliano, Shane Rooney, Adam Deitrich and many more.
The Clarion interviewed senior Trevor Savage and asked him how he felt about how the season turned out.
"I think we played really well as a team throughout the season," stated Savage, "I'm sad it is over and I will miss playing football for Hawthorne High School and miss playing with my teammates."
As we say goodbye to the football season and the many memories made on those Friday nights, we wish good luck to all of the seniors leaving the team and hoping they achieve greatness after high school.
Go Bears!!!